September 03, 2014
Sanofi prices Cerdelga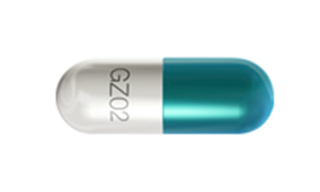 Sanofi's recently approved Gaucher disease medication Cerdelga (eliglustat) now has a price—about $310,000 a year. The FDA approved the drug, which is manufactured by Sanofi subsidiary Genzyme, late last month and the company said it is on track to make it available to patients in September.
The price tag is not a shocker for patients and professionals familiar with the rare disease space—the populations for rare conditions are small and prices are typically high. BioMarin's enzyme replacement therapy Vimizim (elosulfase alfa), for example, costs around $380,000, and Aegerion's homozygous familial hypercholesterolemia drug Juxtapid launched with a price of $295,000 per year. Cerdelga will have a narrow base within an already small patient group, since the treatment will be appropriate for only a subsection of the estimated 10,000 patients with Gaucher disease worldwide, though some rare-disease medications have gone on to garner additional indications and therefore larger populations.
Sanofi spokesperson Lori Gorksi told MM&M in an email that the company priced Cerdelga so that it would be on par with the average cost of its medication Cerezyme (imiglucerase), which is also a Gaucher disease drug.
Despite the overlap, Cerezyme and Cerdelga will not necessarily cannibalize each other's businesses, because they address the disease in different ways. Cerezyme is an enzyme-replacement therapy which tries to break down the cellular waste that patients are unable to clear, and Cerdelga tries to crack down on waste production. Gorski told MM&M in an earlier response that Sanofi has not tested whether the drugs can work in tandem.
Small disease populations generally mean highly targeted marketing plans. Gorski said the company's communication efforts will focus on disease awareness among patient and medical communities to address concerns including symptom recognition, getting the right diagnosis and knowing what therapies are available.
Scroll down to see the next article