December 03, 2013
Sanofi's heir to Lantus meets endpoint in trials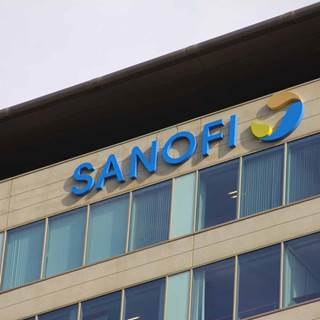 Sanofi top-lined positive late-stage clinical data today from a new basal insulin designed to help the French drugmaker defend its position in this fast-growing segment of diabetes treatment.
In two Phase-III clinical trials, the follow-on version of its long-acting insulin Lantus demonstrated similar blood-sugar control as the older drug, the firm said. Compared to Lantus, the improved version, dubbed U300, also showed fewer instances of nocturnal hypoglycemia, a common side effect for those patients with diabetes, whose number is expected to swell to at least 552 million by 2030. Sanofi announced the results today at the World Diabetes Congress in Melbourne, Australia.
As a basal insulin, Lantus (insulin glargine) is Sanofi's biggest product, bringing in roughly $6 billion in global revenues. The other major player in basals, Novo Nordisk's Levemir, is about a $2-billion product worldwide.
And the two could see a third entrant soon. Eli Lilly is developing a biosimilar glargine, with potential launch by 2015. It's been filed in the EU as a true biosimilar of Lantus and is in Phase III in the US.
Goldman Sachs analysts noted that the potential entrant presents more of a problem for Lantus, which is slated to go off-patent in 2015, than to Levemir. While lack of Interchangeability could limit the biosimilar somewhat, the analysts forecast Lilly's glargine to gain a 6% share of sales in the basal market by 2020 and to be priced at a 15%-20% discount to Lantus.
"To achieve pricing power, we believe Lilly will need its novel basal…to successfully demonstrate certain clinical benefits such as lower rates of hypoglycemia," the Goldman Sachs analysts wrote
Hence, the U300 data are being closely watched: In the EDITION II trial of 811 patients with Type 2 diabetes, from month three to six, 21.6% of those in the U300 group experienced severe or confirmed night-time lows, vs. 29.9% in the Lantus cohort. At six months, those differences were 30.5% vs. 41.6%, respectively. Adverse event findings between the two groups were similar.
The patient population included those who have been on high basal insulin doses and oral medications without being able to achieve their treatment targets. Sanofi said nocturnal-hypoglycemia rates were consistent across three studies in the firm's EDITION Phase III program.
Sanofi is also developing a pen-shaped device, LixiLan, combining Lantus with Lyxumia, a member of the GLP-1 class. Launching U300 and LixiLan could help Sanofi defend its position against Novo, which is also developing a branded basal insulin, Tresiba, and IDegLira, which pairs Tresiba with the GLP-1 Victoza.
Tresiba was delayed by the FDA earlier this year, postponing its launch until at least 2017 .
A Credit Suisse forecast estimated Lilly's biosimilar, LY 2963016, could achieve $1.4 billion in annual sales by 2020.
However, the Goldman Sachs analysts raised a couple of red flags where Lilly is concerned: the "surprising" decision by Boehringer Ingelheim to abandon their rights to Lilly's novel basal insulin, which had been a component of the firms' diabetes partnership. "We also note that the Phase 2 data suggested some increase in LDL-C and liver enzymes. Both are likely points of concern, if replicated in the Phase 3 trials."
Phase III data readouts for LY 2963016 are expected in 2014.
The Goldman Sachs research report, issued last week, forecasted sales of long-acting insulins to grow "at 8% in volume terms and 11% in value terms" between 2013 and 2020, making them the fastest-growing segment of diabetes treatment.
"We expect basal insulin to be 59% of the insulin market from 50% today," noted the analysts, who predicted total insulin sales could reach roughly $35 billion. They added, "While some of the other classes are growing faster (GLP-1s, DPP-IVs and SGLT-2s), this comes off a much lower base. We believe insulins represent the most significant value opportunity."
Scroll down to see the next article