February 12, 2008
Schering-Plough posts Q4 loss as Congress eyes web posts in Vytorin probe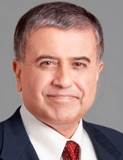 Schering-Plough posted a fourth quarter loss on charges related to its acquisition of Organon and said it was ready to take action if sales of Vytorin and Zetia decline significantly.

Schering-Plough CEO Fred Hassan told analysts on a conference call that the company will "make appropriate decisions as we see this matter unfold, to do what is right for the long-term performance of the company...We stand ready to take tough actions if tough actions are needed."

Last month, Schering-Plough released the results a long-delayed and disappointing study from the ENHANCE trial, which found no advantage for Vytorin over generic simvastatin in slowing the progress of atherosclerosis. Schering-Plough markets Vytorin and Zetia in a joint venture with Merck.

The publicity surrounding the study caused prescriptions for Vytorin and Zetia to sink in the weeks to immediately follow, although they appear to have leveled off more recently. The companies have stressed that Vytorin and Zetia remain effective for the FDA-approved use of reducing bad cholesterol.

In statement Tuesday, Schering-Plough said "the pharmaceutical industry continues to be subject to ever-more critical scrutiny, where events can be mischaracterized and drive amplified reactions. The company believes that new scientific data are best presented and discussed at appropriate scientific and medical forums."

Meanwhile, two top Democrats on the House of Representatives Energy and Commerce Committee are examining anonymous messages posted in 2007 on Cafepharma.com.

According to Michigan Reps. John Dingell and Bart Stupak, one March 2007 entry on the website states "have a buddy at (Schering-Plough Research Institute). He says that the study is a bust. Adding Zetia to already maxed out statin is useless." Another from June 2007 said "heard it crashed and burned!"

In a letter sent to the drugmakers, the congressmen asked Merck and Schering-Plough explain when and how officials became aware of the Cafepharma postings and what they have done or plan to do to probe the source of the entries. They also requested any records relating to the postings.

Merck spokesman Christopher Garland said in a Boston Globe report that the company would cooperate with the request, adding Merck had "acted with integrity and in good faith in this clinical trial" and "stands by the safety and efficacy profiles of both Zetia and Vytorin."

Lee Davies, a spokesman for the Merck and Schering-Plough joint venture, also told the Boston Globe that the companies were in the process of responding to all the lawmakers' requests for information in the Vytorin probe and would answer the newest letter.
Scroll down to see the next article