December 13, 2007
Shire announces changes at the top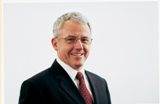 Shire announced succession plans today under which Dr. James Cavanaugh will step down as chairman in June and CEO Matthew Emmens will succeed him as non-executive chairman.
Also next June, Angus Russell will take over for Emmens as CEO and David Kappler will become deputy chairman while continuing in his existing role as senior independent director.
 
The changes will be made official at Shire's annual general meeting to be held next summer.
Emmens joined Shire in 2003. His successor Russell has been CFO since 1999 and has 27 years experience in the pharmaceutical industry including working for ICI, Zeneca and AstraZeneca in finance, strategy and marketing. Throughout his time with Shire, Russell has been a lead member of the Shire Management Committee that devised and implemented Shire's long-term focused business strategy. Shire will now work to identify a replacement CFO in order to ensure an orderly succession, the company said in a statement.
Scroll down to see the next article