January 31, 2013
Soriot's status update for AstraZeneca: It's complicated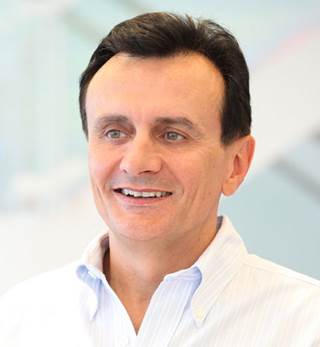 Weeks after a major shakeup that saw commercial chief Tony Zook and R&D head Martin Mackay dispatched, AstraZeneca's new chief, Pascal Soriot, hailed the company's "Collaborative spirit"—while suggesting that a dose of animal spirits might be in order.
Presenting downbeat full-year financial results and forecasting a 2013 revenue decline in the "Mid-to-high single digits," Soriot said that a marathon series of company meetings and advisory boards with global KOLs had shown him that AstraZeneca's scientific acumen is highly regarded. "Typically I heard that AstraZeneca ranks in the top three or four companies in the industry," said Soriot, "So you might ask what it is you need to do to leverage this and why is the pipeline not what you could expect it to be, and I think, really, we have become a little bit complicated and in many ways out of this, a bit conservative." The company has, he added, "A great collaborative culture but also very consensus driven."
It's going to get less complicated over the next few years. Phase 3 of the company's restructuring program, which spans 2012-2014, calls for headcount reductions of around 7,300. The firm has already eliminated 15,100 positions since 2006.
"Despite two or three waves of restructuring, the people are still very much engaged," said Soriot. "Sometimes disoriented," he added. "You can't do [headcount reductions like this] without impacting people."
Soriot vowed to rescue Brilinta's tepid sales trajectory, rebuild the company's oncology portfolio and chart a path to growth through the diabetes collaboration with Bristol-Myers Squibb and strong performances in emerging markets and Japan. He also noted that AstraZeneca, with its small molecule heritage, is investing in biologics.
"If you look at Phase I and Phase II, our pipeline is about 50/50 small and large," he said. "The key is to pick the winners out of this pipeline and move them forward and invest in them."
Scroll down to see the next article