June 28, 2012
Specialty shop BioLumina promotes Jones to president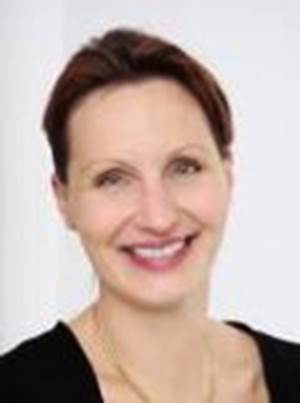 Omnicom specialty agency BioLumina promoted Ane Jones to president from managing director. It's the latest management change at the agency and its bigger sibling, Harrison & Star.
Jones is now responsible for the day-to-day operations of BioLumina, building on her experience running the account side and her ability to attract new business. Those qualities, along with Jones' knowledge of oncology and specialty markets, make her a "strong choice" for president, said agency CEO Ty Curran in a statement.
BioLumina roster clients include Merck's oncology franchise, as well as Eisai's oncology pipeline. H&S handles work for Avastin, among other brands from Roche's Genentech unit.
Jones' appointment comes on the heels of Curran's succession at H&S in March, from president to CEO. In his place is Mardene Miller, a 14-year H&S veteran who had been SVP/managing director.
Miller assumed day-to-day operations of the agency from Curran, who had run the shop the last eight years. Curran is now CEO of H&S and BioLumina. Both are full-service professional healthcare ad agencies operating under the Medical Specialist Group umbrella, a unit of Omnicom's Diversified Agency Services.
The leadership succession plan also extends to H&S co-founder Larry Star. Last year Star handed over the managerial reigns to Curran and became chairman. He's due to step down from that position at year's end but will remain on the executive leadership committee.
Scroll down to see the next article