May 15, 2014
Study finds "weak alignment" between industry and policy leaders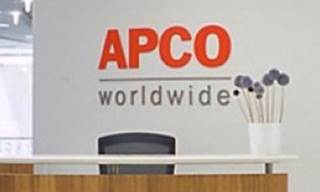 APCO Worldwide and its research consultancy APCO Insight released its "State of the U.S. Biopharmaceutical Industry 2013," today. The report evaluates the industry's relationships, or "Return on Reputation (ROR)"—a metric developed by the firm—with key industry stakeholders.
The report found that the industry's score was relatively stable among most stakeholders, but cautioned of a trending decline among policy leaders. The group also raised concerns about responsible marketing, especially to physicians.
Researchers found a modest decrease, which it did not attribute any statistical significance to, in the group's "reputation index score" for HCPs and opinion leaders, as well as a slight tumble in the overall reputation index score from 61.3 in 2012 to 60.5 in 2013.
The group defines reputation index as a "reliable measure of the industry's overall reputation that takes into account" a number of factors including 54 "stakeholder-defined attributes," such as sustainable innovation, pharmacovigiliance, chronic disease management and patient assistance.
It also states that a "one-point increase" in "reputation index translates into," a .13% increase in market cap, 1.1% increase in sales for the average biopharma company and an increase of more than 550,000 patients who are likely to ask their doctor about a company's medicine, among others.
The most drastic fall was seen among policy leaders, dropping from 58.6 to 55.3 (on a scale of 100) from 2012 to 2013. Rep. Henry Waxman's letter to Gilead CEO John Martin over Sovaldi's pricing stands as one of the more recent, and notable, pushbacks against industry in recent memory,.
"The U.S. Biopharmaceutical industry's Reputation index scores remains stable from 2012, with no statistically significant changes among key stakeholder groups; however, a decline may be emerging among Policy Leaders as a gradual, directional decline is noticeable," researchers wrote.
The report advises that that a "weak alignment presents clear opportunities to strengthen image," and "while performance remains stable on Executive Engagement, impact has directionally declined, pushing up Social Responsibility expectations (Patient Assistance, Philanthropy, and Reliability."
The survey also covers a "Reputation Matrix," which maps 28 reputation drivers by their impact. The matrix illustrates that the industry faces key vulnerabilities in affordability, pricing transparency, executive management, and governance.
The industry's core assets, according to the group's research, are "defined by the functional attributes of its products (product safety, manufacturing and product transparency)."
It was also noted that "concerns about responsible marketing persist—especially marketing to physicians—and elevate the importance of Responsible Business Operations." Given the recent widespread allegations of bribery by GSK in China, these concerns should come as little surprise.
Scroll down to see the next article