June 18, 2014
Study: Opioid deaths outnumber heroin-associated ones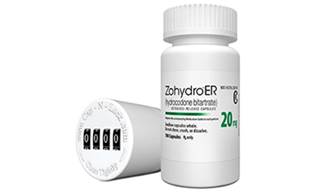 Deaths from prescription opioids have outpaced heroin- and cocaine-related deaths in the US and Canada over the past 20 years and a team of researchers at Montreal's McGill University wanted to find out why.
The answer: it's complicated, but by after sifting through an array of data sources that started at 3,142 unduplicated titles, which was narrowed down to 49 articles, they were able to find associations between the rise in prescription opioid deaths and contributing factors. Those looking for a clear reason will be disappointed, because researchers found multiple causes, which means fixing the problem will require an array of solutions.
Researchers note that identifying the triggers for rising opioid-associated deaths is of increasing importance as the drugs start to penetrate the global marketplace, particularly in regions where powerful painkillers, like hydrocodone and oxycodone are not available, or are too costly to be widely used. Although hydrocodone and oxycodone may be familiar, researchers point out that these are just two of the drugs associated with the spike in opioid-related deaths, and the list of culpable prescription medications includes hydromorphone and methadone as well. They also note that 2010 marked the 11th year in a row the number of drug overdoses rose and that 75% involved prescription opioids.
Painkiller use has become such an issue that Chicago and two California counties have filed lawsuits against manufacturers in which they allege that misleading marketing has contributed to a surge in prescription pain medications to the detriment of individual and communal health.
Among the surprising findings was that researchers said it's unclear "whether high-volume prescribing is a direct driver of increased mortality," but what they did find was that following prescription trends for non-cancer related pain medications indicates that areas in which prescriptions for less potent medications including codeine and meperidene fell, prescriptions for powerful medications like oxycodone and methadone rose.
Although methadone is often associated with heroin recovery, insurers and individual doctors tend to prescribe the cheap generic for its original use—pain relief—which drives up the number of methadone prescriptions. The local toll is documented—studies from Washington state and West Virginia found the number of methadone-related deaths was higher than deaths linked to any other opioid. Bolstering the methadone-as-pain-reliever trend: A Vermont study which tracked methadone use showed that only 2 of 76 patients who died of methadone overdose between 2001 and 2006 used methadone for drug addiction recovery.
They also note that the reasons for which pain medications are being prescribed have changed, and that use of these controlled medications is often for pain not associated with cancer. They note, for example that US prescriptions for chronic musculo-skeletal pain doubled between 1980 and 2000; one estimate put the number of adults taking prescription opioids for long-term treatment between 9.6 million and 11.5 million adults in 2005. They also note that the doses themselves are rising, but that it would be too simple to crack down on dose levels because "most overdoses occurred at low-to-moderate doses because such doses are prescribed more frequently, suggesting that even the most frequently used dose regimens carry some risk."
This risk bumps up against another possible problem, which researchers say is the perceived legitimacy of a pain medication if it is a prescription. Calling it "a veneer of safety" and a class without stigma, they write that these two factors may increase the likelihood that patients will try or experiment with them. Doctor shopping—in which patients hop from office to office to seek out pain prescriptions—was among the list of factors that helped increase the rising prescription levels, but, it's just one more "oh," in the pile of reasons for why more medications are getting into more patients hands, or depending, on the view, flowing out of doctors' offices.
Patients are also walking out with drugs and sharing them with individuals for whom they were not prescribed. Known as diversion, this, too, is considered a contributing factor for why so many people are getting so much prescription medication.
At the same time, guidelines about which patients should be considered prescription candidates have also increased the reach of these pain medications. Advocacy groups including the American Academy of Pain Medication and the American Pain Society have shaped how physicians view painkillers, and researchers write that these late 1990's efforts were soon followed by a four-fold increase in hydrocodone prescriptions between 1997 and 2007. This is small compared to the other upticks they identified—US oxycodone consumption multiplied by nine times and methadone use by 13.
Eliminating prescription painkillers is not an option, because, as seen by the multiple FDA painkiller reviews and approvals, including that of controversial Zohydro, the demand is real. Researchers write that depriving patients of pain relief would expose millions to "negative health effects caused by pain." They estimate that the global prescription opioid market would increase sixfold "if all countries had adequate access."
Scroll down to see the next article