October 22, 2013
Suddenly hot ViiV sends HIV cocktail to FDA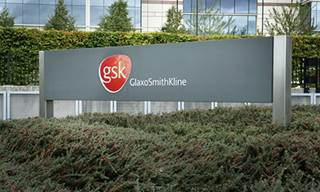 ViiV Healthcare—the joint venture involving GSK, Shionogi and Pfizer—said it submitted to the FDA a single-tablet regimen combining recently approved HIV med Tivicay with older fixed-dose combo drug Epzicom.
A European submission is expected soon, the firms said. The NDA followed the approval of once-daily integrase inhibitor Tivicay (dolutegravir) in August, for use with other antiretroviral agents (ARVs) for the treatment of HIV-1 in adults and children aged 12 and up.
Not a full single-tablet regimen (like Atripla), Tivicay alone may have posed more of a threat to Merck's integrase inhibitor Isentress—Phase II data for the drug in Isentress failures has been impressive—than to Gilead's market-leading ARV Atripla, which generated $2.9 billion in US sales last year.
Tivicay would still need to be prescribed with an NRTI backbone, like Gilead's Truvada or ViiV's own Epzicom. So ViiV would have needed to convince doctors to switch patients off of a one-pill, once-daily regimen (Atripla) to what would, at the very least, have been two pills once a day.
When co-formulated with ViiV's fixed-dose combo Epzicom (abacavir sulfate + lamivudine), however, there is some speculation it could help boost Tivicay's potential to eventually chip away at Gilead's dominance. The experimental combo could reach market next year.
But it would still need to wrangle with Gilead's various once-daily fixed dose combination products, including Atripla, Complera, and Stribild (quad pill), wrote the Bernstein analyst Tim Anderson in an earlier research note.
What's more, Anderson noted, "Since Tivicay is a potent, once-daily integrase inhibitor, it is a natural candidate for
fixed-dose combination with other drugs commonly used in cocktail therapy such as NRTI's but GSK
unfortunately does not have the ideal in-house drugs with which to combine dolutegravir – Epzicom is
not an ideal combination product partly because of its perceived cardiovascular toxicity."
Meanwhile, dolutegravir was filed in the EU in December 2012 and a review is in progress with the European Medicines Agency (EMA). Anderson forecast Tivicay sales of £941 million by 2020.
Scroll down to see the next article