December 15, 2011
Sunshine Act guidelines issued, pushing back data collection deadline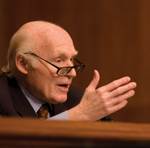 The government finally released long-delayed
draft guidelines
on reporting payments to physicians, as required under the "Sunshine" provisions of last year's healthcare reform law, ten weeks late.
The rules, issued by the Centers for Medicare and Medicaid Services and the Department of Health and Human Services, move back the date by which manufacturers must begin collecting data on payments to physicians and other healthcare professionals – from January 1, 2012 to a date to be announced when the guidance is finalized.
"We are considering a preparation period of 90 days" after final guidance is issued before companies would have to begin collecting data, the agencies said, soliciting comments on how much time manufacturers would need to get compliant as well as specific challenges they'd face in putting data collection systems in place. A public comment period is open on the rule until Feb. 17.
CMS and HHS want companies to begin tracking payments and gifts to physicians sometime in 2012 and to provide a partial-year report March 31, 2013, though the first full year report would be due March 31, 2014.
Companies had been growing increasingly anxious about how they would put reporting systems in place by Jan. 1 –
as were Sens. Grassley and Kohl
, the primary sponsors of the Physician Payments Sunshine Act, which was incorporated into the Patient Protection and Affordable Care Act, which President Obama signed into law in March 2010. The release of the proposed guidelines coincided with a scheduled hearing on the topic by Kohl's Senate Aging Committee, though that was postponed until January.
"The Sunshine Act guidance is a welcome, if late, step toward ensuring that the financial links between physicians and the drug, biologics and medical device industries are transparent," Kohl said in a statement. "As we move forward, it's vital that stakeholders have a voice in this process to ensure transparency and accountability in our health care system."
Coalition for Healthcare Communication executive director John Kamp praised the proposal's "more reasonable deadlines for comment and compliance."
"Collaboration is key to patient care," said Kamp, "so while the details of the national Sunshine rule emerge, our most important job is ensuring that our clients, health care providers and patients get past the headlines, understand the underlying issues and move forward. Its time for politicians and the press to stop the finger pointing and get us all refocused on patient care."
Tom Sullivan, president of Rockpointe, a Maryland med ed firm, said implementing the transparency measures would cost four to five times the first-year expenditure of $224 million projected by CMS.
"They grossly underestimate the costs by not counting such things as staff training, vendor management, compliance attornies and the army of workers that will be needed to implement this law," said Sullivan. "They failed to account for the time that non-compliance staff would spend in acquiring payment information and applying the information appropriately. Sunshine will end up costing somewhere above $1 billion, and this is money that could have gone to research. Overall this will be an accounting nightmare, and little thought has been given to the actual benefit from all this collected information."
Scroll down to see the next article