August 04, 2010
Thieme to distribute Manson titles in the US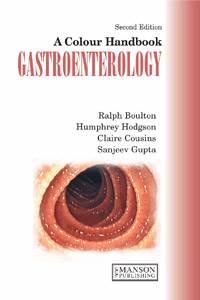 Thieme Publishers will distribute UK-based Manson Publishing titles in the Americas and India, a portfolio that includes close to 100 medical and veterinary titles.
The deal is a good match for both publishers, said Thieme sales director Ross Lumpkin, since both are "very visual publishers." Manson's self-assessment color review series, "the best color Q&A prep for the [medical] boards," per Lumpkin, and its color handbook series focused on specific topics like heart failure and gastroenterology, are both popular offerings for physicians and students, he said.
Several new Manson titles will be launched in the coming months: Parkinson's Disease, Child Abuse and Neglect – A Diagnostic Guide, and Psoriasis, to name three, and other new titles will be announced quarterly. A release on the deal describes Manson's approach as "having leading authors – mainly from the US and Europe – create concise text/reference books for professionals and students in medicine and veterinary medicine," illustrated with photographs and diagrams.
Camille Beck, a spokesperson for Thieme, said the Manson titles do not contain advertising "at this time," but special run printing is available. "It used to be that a [pharmaceutical] company would have to commit to taking at least 500 books to make a special printing with their logo on the cover and a message to the reader inside," said Lumpkin, adding that marketers can go as low as 100 copies now. "The major stumbling block is that the pharmaceutical company is in too big a rush, and can't wait for what could take two-to-three months to deliver, so they settle for placing a logo sticker on the cover and inserting a message."
In the past, Manson titles have been distributed in North America under the imprints of various US publishers. Thieme publishes over 130 peer-reviewed medical and scientific journals (in English and German), as well as 70 new book titles each year, according to the company website. Although Thieme provides online journal access to print subscribers, the company does not offer online-exclusive subscriptions, and does not publish any digital-only journals. However, Thieme "hopes to change this in the near future," according to Beck.
Scroll down to see the next article