February 26, 2014
Tot obesity drops, market ceiling still high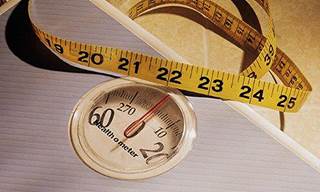 A slight decrease in obesity rates among young children has not altered the obesity market's potential. A national survey published in the Journal of the American Medical Association's February 26 issue shows that obesity among children ages 2 to 5 has dropped from 14% between 2003 and 2004 to 8% between 2011 and 2012.
This could seem like bad news for investors anxious about the prescription weight-loss market, but the positive findings for children have not carried over into the adult population. Instead, the national survey shows that obesity rates for women over 60 rose during this same period, from 31.5% to more than 38%, and that 33% of all adults are obese, while 17% of children and teens are also obese.
The cascade of conditions associated with obesity, which include cancer, heart disease and diabetes, is of individual as well as national concern partly because of the ripple effect these discrete conditions have on individual and national health costs. The totality of these factors—which also has an impact on overall economic output—add to the urgency associated with obesity, which was only recognized as a disease in the past year.
Yet marketing prescriptions as a weight-loss tool has not been a smash in terms of prescription rates. Early-to-market drugs like Qsymia, which Vivus introduced to the market in 2012, and Arena's Belviq have not made a deep impression among payers and patients, despite what appears to be a pent-up demand for solutions to a condition that is a figurative and literal weight on the healthcare continuum.
"Our financial results for this most recent quarter and for 2013 overall were disappointing," Vivus CEO Seth Fischer said in an earnings statement that showed a widening of the net loss to $175.4 million for 2013, compared to a net loss of $139.9 million in 2012. The company attributed some of the loss to higher SG&A costs associated with Qsymia marketing. The company also manufactures the ED drug Stendra.
Vivus's fourth-quarter and year-end results indicate that investors are in for a longish slog, despite recent positives such as the January 2013 agreement with PBM Caremark, which gives Qsymia space on subscriber formularies as a tier-2 preferred brand or tier-3 non-preferred brand for co-pays ranging from $15 to $75. The drugmaker says this agreement increases the number of covered lives to 43% at tier 3 or better.
At the same time, Vivus is abandoning some of its consumer discounts this quarter. Jefferies analyst Thomas Wei wrote in his February 25 research note that the company will end a program that puts a $75 ceiling on the first three months of treatment for a pre-determined dose.
Instead, the analyst wrote, the company is providing greater dosing flexibility, a move he says may drive the amount the company makes from each prescription from the current $62 per prescription to $100. Wei noted that the math is more complicated because the new discount program "will result in net higher out-of-pocket costs to patients."
Despite a seeming lack of performance in the sector as a whole, expectations remain high. Wei notes that Vivus saw fourth-quarter prescriptions rise 13% over those in Q4 2012. The recent fourth quarter's 124,000 prescriptions is not a spike, but Wei noted that Bloomberg data overestimated Q4 growth at between 128,000 and 129,000.
Scroll down to see the next article