March 31, 2014
Trials confirm potent efficacy of PCSK9s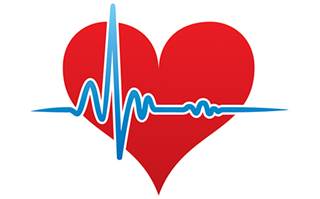 PCSK9 inhibitors are vying to be the next go-to class of cholesterol-lowering treatments, and data presented at the 2014 American Cardiology Conference (ACC) this past weekend show why.
Amgen's evolocumab, also known as AMG-145 in trials, and Sanofi/Regeneron's alirocumab took center stage, with drugmakers presenting data from their Phase-III trials. Pfizer also presented data for its PCSK9 candidate bococizumab, which began Phase-III trials in October.
PCSK9 inhibitors have shown potential to treat patients who are resistant to statin therapy for lowering LDL or bad cholesterol, as well as those with the rare disease homozygous familial hypercholesterolemia (HoFH).
Evolocumab's LDL-lowering rates of roughly 50%-60% across multiple patient populations "support the safety and tolerability of the antibody," wrote ISI Group analyst Mark Schoenebaum in an investor note this morning.
In a head-to-head study, the agent also demonstrated LDL-lowering rates 37%-39% lower than that shown by statin-intolerant patients who took Merck's Zetia (ezetimibe) for 12 weeks. Jefferies analyst Eun Yang noted in an analysis that this efficacy profile could translate into strong sales for Amgen and pointed out that there are an estimated two million statin-intolerant patients in the US who are not at their LDL goal.
Yang also noted in an update from the event that Amgen's evolocumab could cut into Aegerion's Juxtapid sales in the HoFH market. "On differentiated safety profile of evolocumab vs. Juxtapid in HoFH, expert [a cardiologist] would likely switch Juxtapid-treated patients to evolocumab upon its market entry (~2016), although not quantified."
Sanofi's Phase-III Odyssey Mono trial showed that alirocumab lowered LDL by 48.1%, while Zetia lowered patient's cholesterol by just 19.6% by week 12 of treatment. Those readings were maintained through week 24.
Now that the drugs have demonstrated ability to lower cholesterol, the questions surrounding the emergent drugs "are now commercial not clinical," tweeted Scheoenbaum over the weekend.
However, "It remains difficult to materially differentiate between the three lead PCSK9 programs based on data to date," added Jefferies analyst Jeffrey Holford.
Holford's Jefferies colleague Biren Amin added, "...although [Amgen's] evolocumab appears to have a modestly large effect on LDL-C lowering vs. [Sanofi/Regeneron's] alirocumab, KOLs generally viewed all three PCSK9 candidates as equipotent."
Despite similar efficacy, Amin holds that Amgen may have a slight lead, as its antibody offers multiple dosing options: "evolocumab may have a slight advantage since it can be dosed once a month [via three injections] or twice a month [one injection per visit]," while Sanofi's alirocumab may only offer a twice-per-month option.
Yet those differences might not confer much of an edge. KOLs, according to Amin, expressed indifference to varied dosing options, saying "it boiled down to patient preference and Amgen did not present data in patients administrated through an auto-mini doser," which is used for the monthly dose option.
Schoenebaum explained in an investor note this morning that the automated mini-doser would be a "single-use device the size of a pager that temporarily adheres to the skin," but that Amgen refuses to disclose "the volume that would be infused by the device or the time of the infusion," citing competitive concerns.
While drugmakers predict PCSK9s will be approved solely on their ability to lower LDL levels, the antibodies' long-term value largely depends on their ability to improve health outcomes.
"At Amgen's ACC event, investigator seemed optimistic on potential CV outcomes data (~2018); if positive, LDL-C goal would be lower than current goal of 70mg/dL, expanding the potential market size significantly from current expectations," Yang, the Jefferies analyst, wrote.
If that outcomes data is negative, though, it could have far-reaching implications for adoption. "If the outcomes data show no benefit, KOLs expected it would significantly affect their usage," Amin added.
Amgen stated in its Q4 conference call that it plans on filing evolocumab globally in 2014, according to Schoenebaum, but that timing is dependent "on having achieved appropriate progress in our ongoing outcomes study," the company stated. Schoenebaum estimates Sanofi's filing is six months behind Amgen's.
Scroll down to see the next article