November 11, 2013
TV interviews trigger Aegerion warning letter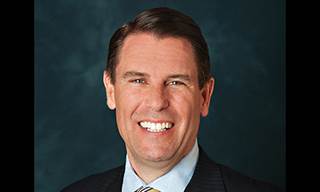 OPDP is watching. The Bad Ad unit of the FDA fired off a warning letter to Aegerion Pharmaceuticals Nov. 8 saying that statements made during interviews on CNBC's news show "Fast Money" imbued the drug with qualities it has no right to claim.
Aegerion's Juxtapid, for ultra-rare lipid disorder HoFH, was approved last December, and the company has been launching the once-daily capsule against Sanofi's once-weekly injection Kynamro (mipomersen), which was given the FDA nod a month later.
OPDP said the company ran into trouble during an interview on June 5 and another interview on Oct. 31. Among the problems were statements such as, "this product has the potential of taking a patient that would die at 30 and allow them to meet their grandkids," and "these patients are going to die of a cardiac event, either a stroke or a heart attack, if we don't have them on therapy."
OPDP noted that the problem with these remarks is that Juxtapid's "PI specifically includes a limitation of use stating that the effect of the drug on cardiovascular morbidity and mortality has not been determined."
This is in addition to problems such as Juxtapid's being approved for use with other treatments and the need for patients to pursue a low-fat diet on top of a multi-part drug regimen.
These transgressions amount to misbranding, and the FDA's ad watchers note that statements like those noted are only part of the problem: the company also failed to indicate the drug's risks, even though, for example, the PI "includes a Boxed Warning regarding potential liver toxicity and the product is subject to an associated REMS."
Aegerion has until Nov. 22 to reply to the letter. OPDP said the response must include "a comprehensive plan of action to disseminate truthful, non-misleading, and complete corrective messages about the issues...to correct any misimpressions about the approved use of Juxtapid."
Scroll down to see the next article