April 22, 2014
Valeant bids $47B for Allergan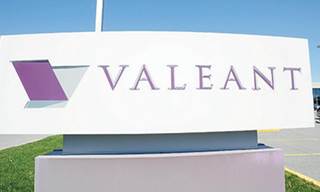 Valeant announced Tuesday it was making a $47 billion play to bring Allergan's cosmetics businesses in house. The unsolicited offer would merge the Allergan portfolio, which includes the blockbuster cosmetic / migraine / overactive bladder treatment Botox, cosmetic filler Juvederm, and the Natrelle breast implant business with Valeant's business which includes filler Restylane, which it picked up when it bought Medicis in 2012, and Bausch & Lomb's eye care business, which it scooped up in 2013, among others.
By Jefferies analyst David Steinberg's count, Valeant has made 23 public bids for companies in just four years.
Steinberg wrote in a Tuesday research note that Allergan's way out would include buying up a peer such as Jazz Pharma or Shire, which would make it unattractive to Valeant. He also noted in a Monday note, that Allergan may need an acquisition, regardless, since he anticipates overall sales will begin to slow down as of 2016.
Reports indicate that Valeant offered to buy Allergan a year and a half ago, but Allergan said no. Allergan said in a statement Tuesday that it is reviewing Valeant's proposal.
Scroll down to see the next article