January 20, 2012
Video reflects struggle to keep bias out of CME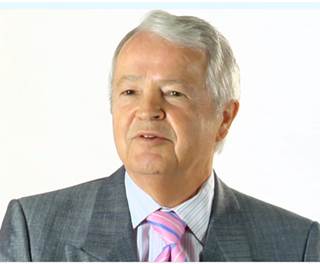 Those who produce and fund certified medical education acknowledge that conflict of interest is one issue that seems to constantly crop up. But while conflict is inevitable, bias doesn't have to be.
Progress in keeping commercial bias out of educational programs funded by drug or medical device company grants is at hand, they insist.
"For the most part…grantor companies in CME are following the rules because they have gotten the message. Providers of CME are following the rules. And things are getting better all the time in this area because people are essentially educated," said John Kamp in a newly released video, Conflict of Interest: The Bottom Line.
The video features the views of Kamp, who is executive director of the Coalition for Healthcare Communication, and other prominent CME stakeholders addressing misperceptions relating to conflict of interest (COI) and discussing ways to mitigate its risk and minimize the opportunity for conflicts to creep into education.
The video was produced by CME Peer Review, an independent review organization, and is being released today on the eve of the annual meeting of the Alliance for Continuing Education in the Health Professions (ACEHP), during which CME leaders will be discussing the most important topics affecting their field.
As evidenced by the video, the struggle to keep medical education independent is one of them. "The problems around [conflict of interest] are real and important, and we must continue to focus on them to make sure that we do CME appropriately," said Kamp.
If there's one revelation in the video, it's that providers and grantors express this struggle as one that is more than a mere interruption of their daily work. Preventing bias from creeping into course content is their daily work.
Providers have a responsibility to ensure measures are in place to safeguard the independence of content and to the best of their ability mitigate any financial influences on content.
"There are no industry standards for resolution of [COI]," said William Mencia, VP, education & medical affairs at Med-IQ, another accredited provider. "It's really been left up to each individual provider to come up with a system."
The ACCME recommends a mechanism, peer review, which involves having experts in the field—who ideally come from outside the organization producing the activity—assess a program or presentation.
If there is a conflict, the experts examine the program or presentation to ensure that the content is not focused on just one product but discusses all possible options and discusses them in an unbiased way. The ACCME has said that independent peer review by a non-conflicted expert in the field is the best way to resolve conflicts, such as when the speaker has a financial tie to the company whose products are being discussed.
"Resolution of COI is really pretty easy," added Kamp. "If someone has a conflict on something they're speaking about, they disclose it. And we make sure, as much as possible, using peer review and other ways, that it's not a biased review or use or suggestion on those drugs."
Peer review is becoming more important over time, not just to resolve conflicts but to ensure the validity of content.
For instance, 96% of commercial supporters now monitor supported activities, often with outside experts. "A monitoring program helps to validate whether we are executing properly within the system," said Maureen Doyle-Scharff, senior director, team lead, in Pfizer's medical education group.
While stakeholders are engaged in the effort to mitigate conflicts, attacks on the credibility of industry funded CME continue. However, these usually stem from "misperceptions," argued Mencia. Often, they "come from examples that precede the ACCME's newer Standards for Commercial Support and the new system of accreditation."
Scroll down to see the next article