May 13, 2014
Vieira, Everyday Health team up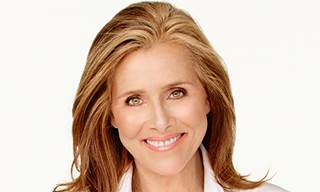 "Today" alum and soon-to-be host of NBC's fall The Meredith Vieira Show, Meredith Vieira has teamed up with Everyday Health in a two-year collaboration that showcases information from Vieira's Lives project.
The standalone Lives project addresses an array of topics, curated by Vieira, as seen by the Facebook page which includes items such as celebrating what would have been the actress Katharine Hepburn's 107th birthday, healthy Cinco de Mayo recipes and last week's NFL draft.
The Lives Tumblr is similarly diverse and recently included an essay about Frederick Douglass, visual fitness tips and video of Vieira's interview with the EVP of the CVS drugstore chain about the decision to stop selling cigarettes.
The Lives-Everyday Health material, however, will focus on health and wellness. Everyday Health noted in a statement that the information will be personal—touching on topics such as Vieira's discussions about her own body image issues and her husband's multiple sclerosis—and will include broader-based matters including hepatitis C and breast cancer, healthy eating and caregiving.
"Meredith is a friendly, familiar face who will resonate with an audience that has grown up with her on TV," spokesperson Jennifer Perciballi told MM&M in an email.
The video and blog content will not be exclusive to Everyday Health, but the partnership provides a narrative to what is on offer. "She will resonate with your 42+ users, particularly the chief health officer of the family—the mom," Perciballi said.
Scroll down to see the next article