November 06, 2013
Vivus slims down in wake of sluggish sales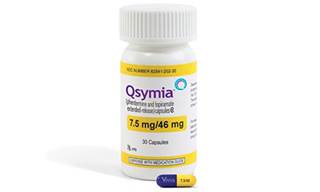 Vivus's tumultuous year continues. The company announced Tuesday that it was cutting 17% of it its workforce, which amounts to around 20 employees, as part of a cost-cutting effort. The cuts are not expected to affect the sales force.
The news was part of an overall check-in, pinned as it were to earnings numbers that show the company totted up $6.3 million in sales for the third quarter. The company's headline-grabbing drug is obesity pill Qsymia, but the company's portfolio also includes the ED drug Stendra.
Jefferies analyst Thomas Wei wrote in a Tuesday research note that the company is struggling with slow growth in demand. Wei added that the company does not expect an immediate turnaround, and that Vivus attributed part of the problem to incentives such as its free starter prescriptions and a discounted refill offer. Wei commented that the company's glum forecast indicates Vivus "does not expect material improvements in patient persistence."
The prescription weight-loss category as a whole is struggling, despite the perceived demand for a drug that can lead to smaller, slimmer patients and a reduced risk of conditions associated with obesity, such as diabetes and cancer. Part of the problem is that doctors and patients still need to understand obesity within the context of a disease, and then as a disease for which treatment, and not just the idea of willpower, is sufficient.
The second hurdle, as noted in an earlier interview with Eisai's Neema Patel, who is in charge of marketing rival drug Belviq, is that doctors are not talking about obesity with their patients. Belviq, which is manufactured by Arena and marketed by Eisai, has also had a slow launch.
Vivus's near-term troubles go beyond creating a mental space for obesity as a disease. The company has been weathering an executive shakeup that included overthrowing the board, appointing veteran AstraZeneca Tony Zook to ignite the marketing effort, then replacing Zook with former J&J-er Seth Fischer, after health issues sidelined Zook weeks after his appointment.
Even assuming Vivus's sales take hold over the longer term, market research firm Decision Resources projects that no one drug is going to dominate the prescription obesity space. It does, however, project that the still-experimental weight-loss drug Contrave, made by Orexigen and to be marketed by Takeda if approved, will be the most widely used, based on how its efficacy and safety metrics stack up against the current competition.
Vivus management said the layoffs are expected to happen by the end of the fourth quarter.
Scroll down to see the next article