October 30, 2013
WebMD is bringing former advertisers back on board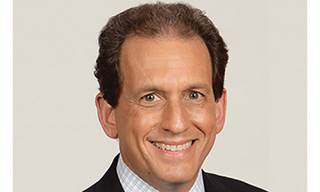 Despite its traditionally tight-lipped earnings call, WebMD managed to share some information about its marketing plans and third-quarter results.
Among them: revenues were up almost 11.5% during the quarter compared to the same period last year, while sales and marketing expenses dipped almost 2%. The consumer and professional health company saw advertising on its public portals rise 12%, to almost $110 million, compared to around $98 million for the same period last year.
CEO David Schlanger attributed the increases to several factors, including the return of advertisers who migrated to other sites or split their ad budgets across a greater number of partners, the company's focus on being more customer-centric, and a general loosening up in the pharmaceutical advertising space as the industry prepares for an era of new drugs.
The company said increased traffic rose along with advertising dollars during the quarter across the WebMD health network, which includes consumer and professional sites such as MedicineNet, eMedicineHealth and RxList, among others.
Unique visitors rose 29% to 138 million compared to the same period last year, and page views rose 15%, to 2.95 billion. Desktop traffic rose 3% during the quarter compared to last year, fueled in part by an increase in mobile use.
The company said the relaunched WebMD app, which included enhancements such as lifestyle content and an expanded local provider search, encouraged longer, more frequent visits. The company said it launched an advertising opportunity called Medscape Brand Alerts which serves up mobile and desktop-friendly ads. The project is in its early days, but the company said the client that has signed on has been happy.
The company indicated it has also been hammering away at initiatives launched earlier in the year and announced it closed a deal last week to buy Avado, which specializes in cloud-based patient relationship management. WebMD's professional app and relaunched consumer app already allowed doctors to share instructions and information with patients in a secure environment, but public relations VP Kate Hahn tells MM&M the Avado buy will help the company expand its connectivity offerings.
Tuesday's release hints at a change of pace. The company has been wading through over a year of change that included the unexpected ouster of its CEO Cavan Redmond in May and an ad slump that forced the company to weather the year with 14% fewer employees.
Scroll down to see the next article