July 18, 2012
Weight loss category gains competitor in Qsymia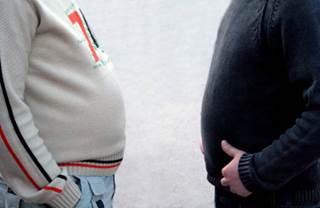 The prescription weight loss category gained another competitor when the FDA approved Vivus' daily drug Qsymia, formerly known as Qnexa. The drug combines appetite suppressant phentermine and seizure medication topiramate, and it's the second prescription slimming pill the FDA has approved in as many months, before which the agency had not approved a prescription weight loss drug since Roche's Xenical (Orlistat) in 1999. Arena's Belviq (lorcaserin) won approval June 27.

The approval comes with some restrictions, including a requirement that Vivus conduct 10 post-marketing studies, one of which will gauge heart safety, a risk that has stalked the category since before the fen-phen debacle. Qsymia is also subject to a REMS program that requires patients follow a two-step titration process: doctors will prescribe a low-dose version of the drug and assess patients after 12 weeks and will either put patients on a higher dose of the drug for 12 more weeks or discontinue use based on weight loss. Doctors will then assess higher-dose patients after another 12 weeks and will discontinue treatment if patients fail to lose at least 5% of their body weight.The FDA's consumer updates page notes that patients should not quit cold turkey, but taper off the drug.

There are also rules regarding patients. Qsymia candidates have to meet one of two criteria: they must have a BMI of at least 30, or have a BMI of at least 27 that is accompanied by at least one weight-related condition such as high blood pressure or type 2 diabetes. Women will also be required to take monthly pregnancy tests and are urged to use contraception, because the drug has been linked to an increased risk of children being born with cleft palates. FDA indicates that REMS will also mean some study time for prescribers so they understand the drug's risks.

Tuesday's approval is a watershed moment of sorts – the FDA has added two new drugs to encourage weight loss and Orexigen has another contender, Contrave, in the works. The category's familiar risks – heart damage and abuse by people who shouldn't be taking the drug -- continue to surface in FDA advisory panel discussions. What's changed, however, is how the agency and its advisers think about weight and its treatments. The result is a considerable weighting of the drugs' inherent risks versus the benefits of potentially reducing the health problems associated with being too heavy, such as diabetes (which the CDC has declared an epidemic), cancer and high blood pressure, among others.

CEO Leland Wilson told listeners on Wednesday's conference call that this time things are different. "We're going to have a very controlled and managed launch for the product that will ensure it is used appropriately," he said, adding that "in the past there has been inappropriate use of weight loss drugs and that's not going to be the case."

Like Arena's twice-daily Belviq, Vivus' Qsymia is not a quick fix patients can start and stop. Both drugs are cornerstones of an overall weight loss strategy that requires patients modify their eating habits, exercise, and keep taking the drug.

Executives said the company has no immediate plans for DTC advertising, and told an analyst that it doesn't see social media as part of its upcoming strategy.

"Our challenge now is moving from the development aspects to the regulatory approval aspects to the marketing challenge," said Wilson. "To me, this is the fun part. So we have added quite a few people to the commercial side of the company at this point. Obviously, that changes the character of the company."

Jefferies analyst Thomas Wei said in a research note Wednesday that the patient and doctor requirements are minor barriers and estimated sales will hit $3.6 billion by 2019.
Scroll down to see the next article