May 22, 2014
WorldOne re-organizes, unifies around Sermo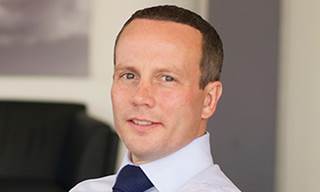 Pharmaceutical market research major WorldOne is working on unifying into one company with two main product lines, and is also in the process of a re-brand.
"There's some brand confusion on WorldOne, WorldOne Interactive and Sermo and who sells what," Peter Kirk, CEO, told MM&M. "We have to simplify our story."
The re-organization has been underway since last year and is set to be completed later this year, at which time the company will announce a new identity. It's likely that the Interactive division will be absorbed, and that the new, simpler brand identity will include some combination of the WorldOne and Sermo brands.
Several executives were laid off last year, and the firm says headcount remains just north of 300, although there was a "net loss" of personnel in the traditional market research business, said Kirk, as the transformation involves unifying around its newer business.
The company's goal is to be the "global medical social network." To do that, "it's no secret that we will unify around Sermo," Kirk said. "That's where our future lies."
Its legacy data-collection agency, WorldOne, does over 3,500 research projects a year for pharma and has agreements with 53 pharmcos, which Kirk says gives it access to 1.8 million HCPs globally, while younger division Sermo, the professional social network acquired two years ago, had seen membership stagnate at around 130,000 doctors through 2012. But after a 50% increase in 2013, the firm says the knowledge-sharing service now has about 270,000 physician users (roughly one in three US physicians, Kirk said).
Before WorldOne bought it, Sermo had struggled to turn a profit, allowing competitors like Doximity room to grow. Last year the firm secured a $35-million pledge from Deerfield Management Company, ostensibly to expand Sermo globally.
"The member growth shows that our efforts and investments [in Sermo] are paying off," noted Osnat Benshoshan, WorldOne VP of marketing.
A quarter of members use Sermo on a regular basis, she noted, with 51% more members active today than a year ago.
Enhancements have included speeding up response time on Sermo's crowd-sourcing feature, called iConsult, designed to allow doctors to solve cases.
Over 50% of iConsult cases posted are reported as "Solved on Sermo," and over the past several months, the average solve time has declined from more than 100 hours to under 20 hours, WorldOne said in a statement.
While the company is still in the process of researching brand identity, in terms of the company structure, the Interactive business is not going away but is likely to take a back seat in the new branding to WorldOne and Sermo, with all three coming up under one umbrella and two product lines.
Those two product lines will consist of an engagement pillar housing social-media campaign packages (hubs, posts, brand pages and spotlights) and competitive education (including DocTango); and the second pillar—intelligence—housing quantitative market research, the MedLive "super-fast" research, and social research (still to be developed).
More products may yet be added to each pillar as the firm reevaluates its product portfolio, Benshoshan said.
"Our past as WordOne was as a market research company," said Kirk. "Our future, after we acquired Sermo and after getting into our engagement portfolio—which came of age with Interactive—is now coming together around the medical social network."
Scroll down to see the next article