June 19, 2017
For diabetes drugs, lowering blood sugar may no longer be enough to stay competitive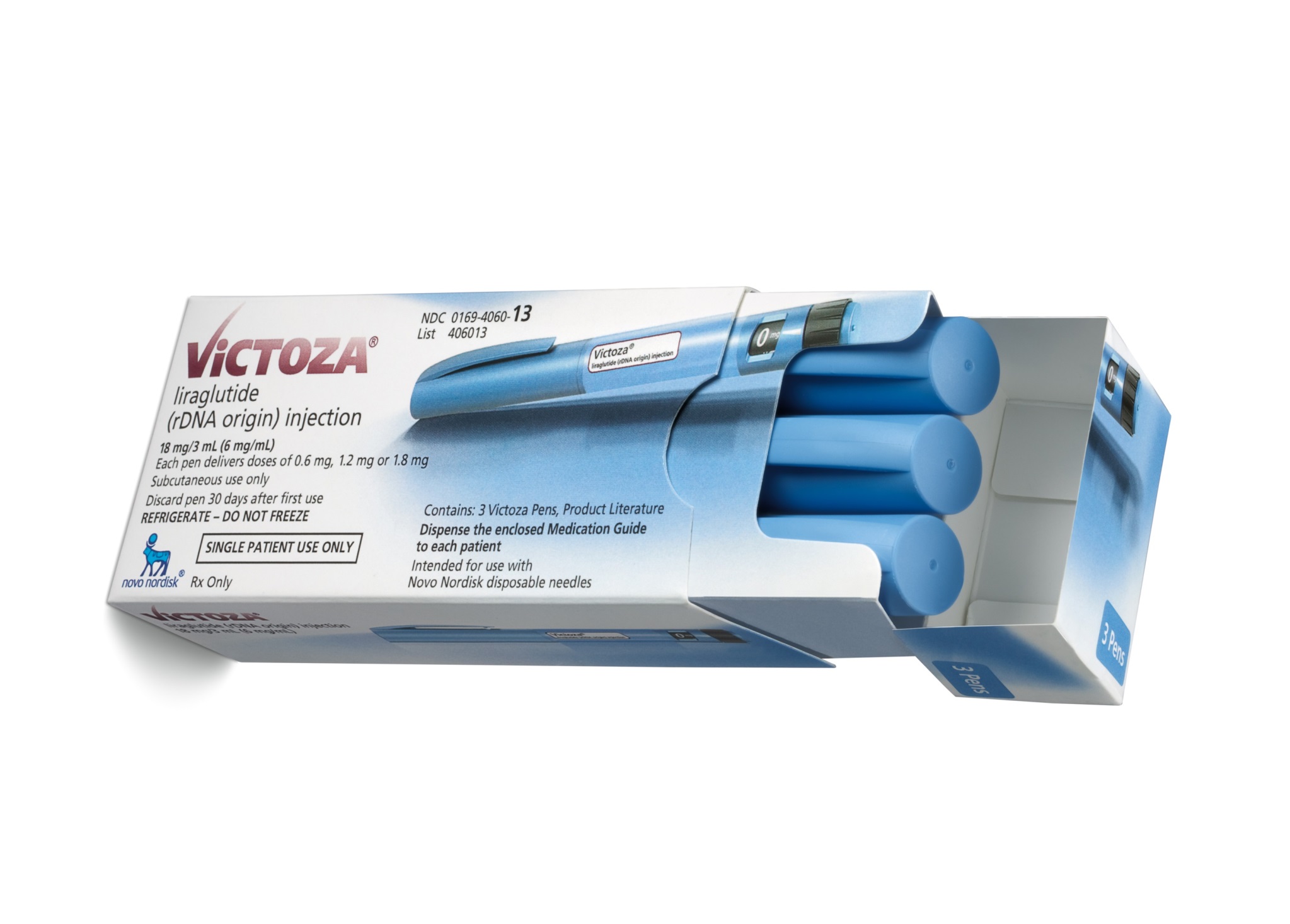 An FDA advisory committee will meet today to discuss the results of an outcomes trial for Novo Nordisk's Victoza, an add-on treatment for diabetes, and whether the drug's label should include that it reduces the risk of death from heart attack and stroke.
The agency's meeting is part of a larger trend in diabetes, in which drugmakers are working to demonstrate that their drugs can reduce, or at least not raise, the risk of cardiovascular disease, which affects a disproportionate amount of diabetes patients. Lowering blood sugar is no longer enough.
The case for the health system is clear: adults with diabetes are twice as likely to die from heart attack or stroke compared to those without, according to the Centers for Disease Control and Prevention.
See also: BI and Lilly face a new challenge: how to market a diabetes drug to cardiologists
Drugmakers' pursuit of labels touting positive outcomes is unsurprising, given the shift towards outcomes-based contracts between drugmakers and health plans. A recent study from Avalere Health found that one in four health plans now have at least one outcomes-based contract with a drugmaker. Under these agreements, drugmakers are often paid based on the quality of care received from a product rather than its mere use.
The FDA will convene to discuss if the results from Victoza's LEADER trial change the risk-benefit profile of the drug, whether the data establish that Victoza does not increase the risk of cardiovascular disease, and if the drug proved that it reduces the risk of a heart attack or stroke in patients with existing cardiovascular disease. The trial's results were initially reported last year, revealing that Victoza cut the risk of those cardiovascular events by 13% versus placebo. Novo Nordisk filed an application in October to include the data on Victoza's label.
Positive outcomes data is not just a requirement for GLP-1 agonists like Victoza, either. At the American Diabetes Association's annual meeting last week, drugmakers unveiled new outcomes data for SGLT-2 inhibitors Farxiga (AstraZeneca) and Invokana (Johnson & Johnson).
See also: When it comes to diabetes, will marketers break with tradition?
J&J's Invokana showed the exact same benefit — 14% fewer patients saw a heart attack or stroke compared to placebo in its CANVAS trial — compared to fellow SGLT-2 inhibitor, Eli Lilly's Jardiance. That result "should boost" the entire SGLT-2 class, Credit Suisse analyst Vamil Divan wrote in an investor note. That boost, though, will likely come at Merck's expense, he added, explaining that the new data may entice doctors to use SGLT-2 inhibitors earlier in treatment and displace Merck's DPP-4 inhibitor, Januvia.
"We expect the enthusiastic response to the efficacy data driving use of the SGLT-2 class earlier in the course of treatment, while concurrently pushing the DPP-4's further back," Divan wrote.
Nonetheless, Lilly's Jardiance may be the big winner in any overall boost to the SGLT-2 class due to Invokana's safety issues. The FDA slapped Invokana with a box warning in May for an increased risk of foot and leg amputations. Jardiance also has a leg up in terms of timing: last December, it became the first diabetes drug approved by the FDA to reduce cardiovascular death.
See also: Two new therapies made by Sanofi and Novo Nordisk to compete in crowded diabetes market
Invokana saw sales of $284 million in the first three months of 2017, a 12% drop from the year-ago period. Jardiance generated sales of $74 million during the same three-month period.
Scroll down to see the next article