May 16, 2017
How Pharma Can Benefit from the Transformation of Pharmacy
The pharmacist, for many, is already the consumer's most-trusted health expert, but the practice of pharmacy is also moving to establish its role as health innovator, problem solver, health advocate, and primary health interventionist.
Our healthy future depends on our ability to interpret these new roles and relationships between pharmacists, consumers, and health professionals — and to facilitate the development of meaningful relationships that will drive health improvements and commercial outcomes for pharmacies and the pharmaceutical industry alike.
See also: Pharma Execs Can Do More to Address Industry's Reputation
Pharmacy remains an untapped frontier in modern healthcare — we have not yet availed ourselves of its rich potential — but times, and indeed healthcare models, are changing. As health systems buckle under the pressure of rising demand and diminishing resources, governments are increasingly pursuing models of integrated care to maximize expertise across a multidisciplinary healthcare workforce. In the process, the pharmacist is being recognized as a key player on the healthcare stage and a main protagonist in the delivery of effective, outcomes-based care.
Around the world, pharmacy's role is expanding from one focused on supply chain to on to focused on primary care, from intermediary and retailer to expert advisor in health and wellness. From the developing nations of India and China to more-developed markets like the U.K., this evolution is accelerating, with pharmacists poised to emerge as primary-care interventionists amidst a confluence of health providers.
According to Dr. Julien Fonsart, former president of the International Pharmaceutical Federation, "Today's patients have new demands. New needs. They are increasing in number and age. Many of our health systems were created in the 20th century for a society of patients with acute illness, but nowadays we live in a society of patients with chronic illness, many of whom require poly-medication."
See also: Nothing Will Replace Human Doctors, Not Even Robots
The shift is precipitating a responsive redefinition of the role of pharmacy and giving us a clearer line of sight on the pharmacy of the future. It is stimulating the profession's greater involvement in home care, healthcare, and self-care, and driving the need for policies that enable cooperation and care coordination between healthcare practitioners.
A McCann Health study of pharmacists in 14 countries, across five continents, revealed that 88% of pharmacists anticipate a high rate of change in their roles over the next five years, with 76% believing that transformation will require the development of new skills.
If it is to develop an effective role in proactive wellness management, pharmacies must up-skill in consumer engagement and interaction. This leads to training requirements on aspects such as health literacy, consultative selling, over-the-counter and disease-state management, triage, and preventive care. The industry is well placed to provide a wide range of interactive training and online learning programs to support the consumer-facing components of the transition to expert advisor.
Pharma can also play its part in helping pharmacy adapt and respond to new technology and transform the consumer experience through its application. Technology opens up new possibilities for online, real-time patient counseling and same-day medication delivery, which will disrupt the pharmacists' traditional role as a dispenser in brick-and-mortar locations.
See also: 4 Ways to Communicate the Value of Specialty Drugs
This requires a deep understanding of how pharmacists practice in different global markets so that we can create appropriate interventions for training and professional development. It requires a comprehensive knowledge of pharmacy regulation in these markets so that we can work within this framework to maximize the growth potential of pharmacies.
Undeniably, the global evolution of the practice of pharmacy is an essential ingredient in the development of affordable and sustainable models of outcomes-based care.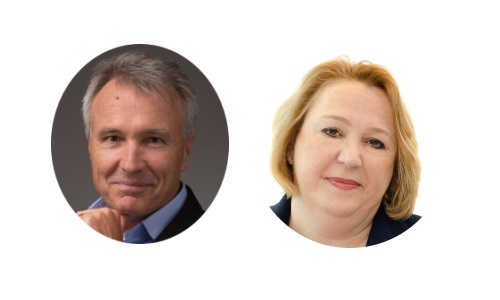 Mark Worman is global CMO of McCann Health.
Sandra Carey is president of the McCann Pharmacy Initiative.
Scroll down to see the next article