December 08, 2015
Pharma largely absent from MIT spin-off's list of best health tools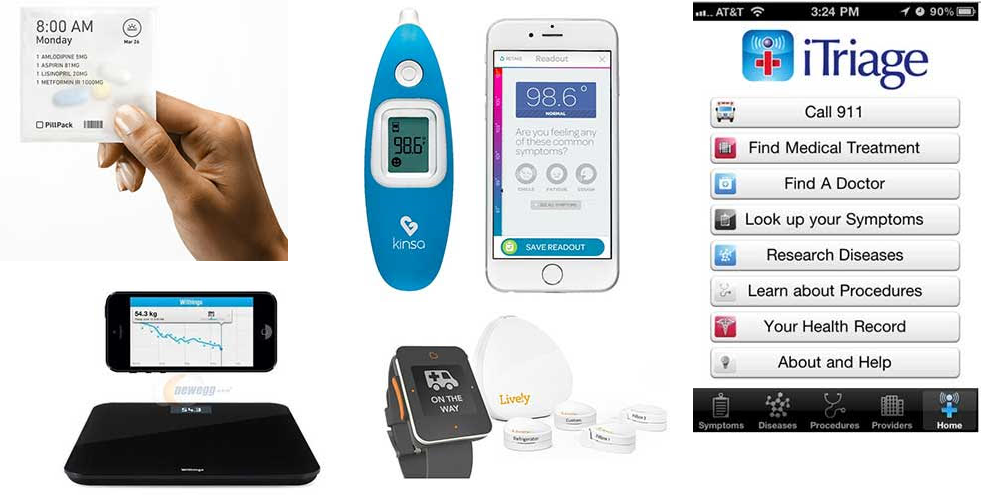 There are devices such as wearable activity trackers, a smart thermometer and a GPS-powered insole to help caregivers keep tabs on those prone to wandering. And there are apps designed to help people manage heart conditions, predict a woman's ovulation cycle and beam telemedicine consults.
Of the 20 digital health tools deemed "essential" in the inaugural list issued by the Hacking Medicine Institute (HMi) this month, however, none are outwardly pharma-backed.
"Very few products from large pharma and medical companies made the list, mainly due to poor design and user experience," wrote the reviewers. "This highlights the opportunity for companies large and small to use patient-focused design principals to re-engineer healthcare products. New products are rapidly being introduced, so next year's list promises to look very different."
The list is also very US-centric, and there remains a big need in major disease areas for well-designed patient-centric products—opportunities that may be met on future lists.
HMi, which was spun off from the healthcare entrepreneurship program at MIT last June, is an effort to create a framework for unbiased reviews and ranking of what it calls best-in-class digital health products for each kind of user. The reviewers—physicians from MIT and the Harvard Medical School teaching hospitals—plan to issue regular updates.
They chose this month to debut their first batch of recommended products, as "holiday gatherings often cause families to discuss health issues and look for solutions," Zen Chu, a co-founder of the institute, told MM&M last month.
The consumer health products and digital medical technologies were assessed for their effectiveness, strong safety, reliability, availability and evidence, says HMi. They span five categories: Promoting Wellness; Managing Disease; Finding Care + Tele-Medicine; Women's Health, Babies, Pediatrics; and Caregivers + Monitoring.
There's an emphasis on tools whose interface is seamless enough that patients and caregivers can use them regularly for logging health data into a diary, or presenting or sharing such data with their provider, and that are safe and trusted enough to be accepted and recommended by doctors.
The absence of biopharma companies is not surprising, given that many pharma-backed apps and technology-enabled services suffer from low credibility among the general public. One exception is Sanofi's IBGStar, a device that plugs into an iPhone, allowing patients to track their blood sugar and then share data with doctors. (IBGStar is not yet on HMI's list of recommended products.)
Nevertheless, some on this year's best-of compilation are compatible with recognized medical devices. The Glooko Diabetes Management Platform, for example, allows users to download diabetes data from more than 40 meters, insulin pumps and CGMs. Also appearing is GoodRx.com, a free prescription price checker.
Click on the slide show above to see other consumer-health tech that made the list.
Scroll down to see the next article