March 24, 2016
Politics led to DTC uproar, but curbs unlikely in current climate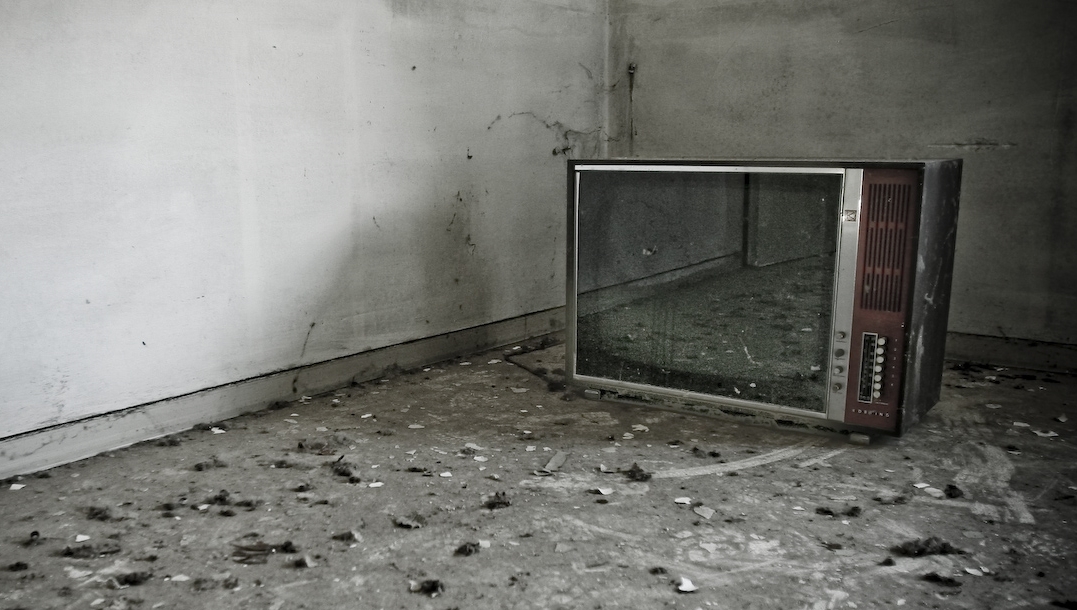 Photo credit: Giandomenico Ricci/Creative Commons
Pharma marketers are seeing a resurgence of negative sentiment around consumer promotion, but this anti-DTC redux may not have any teeth.
That's the takeaway from industry experts asked about the likelihood of new limitations actually becoming law. Even its detractors say calls to curb DTC — in the form of proposed bills and political declarations — are unlikely to pass.
"While we generally agree it would be a good thing, I don't think an outright ban [on DTC] would survive legal scrutiny [in the current climate]," says Michael Carome, director of Public Citizen's health research group.
The attacks have reached a fever pitch in recent months. Lawmakers, the American Medical Association, and presidential candidates have all wagged their fingers at of late, claiming the medium contributes to increasing drug prices, exposes patients to newer drugs that do not yet have real-world safety profiles, and seeks to replace doctors with advertising executives when it comes to prescribing decisions.
While the recent attention on DTC may seem alarming to pharma marketers, it is not without precedent. Nearly all of the recent bills that have been proposed — one imposes a moratorium on DTC, and another seeks to eliminate the business ad-tax deduction — were introduced from 2007 to 2009.
See also: Bill to ban DTC adds to industry's woes
"What's different now than in that time period, is that we've been seeing a strengthening and expansion of commercial speech so that more activities by pharma are covered by that, or considered to be part of, their First Amendment rights," explained Joanne Hawana, a Mintz Levin attorney who specializes in FDA regulations.
To wit: the recent court ruling in favor of Amarin, which allows the drugmaker to discuss certain off-label uses of its prescription fish oil drug, Vascepa, with doctors, adds to the unlikelihood of a restriction on DTC in the near future, Hawana says.
"I think it's going to be hard to on one hand expand permissible off-label speech and off-label promotion for those companies, and at the same time say, 'OK, you can talk about something off-label [with physicians], but you can't talk to consumers at all,'" she added. "Doing those two different things is incompatible."
Another hurdle, Hawana notes, is that proposed legislation limiting DTC would likely need new data that demonstrates that such ads are harmful or beneficial to patients. "The arguments made against DTC are the same arguments," she pointed out.
See also: Senators propose an end to pharma ad tax deduction
Interestingly, the Congressional Budget Office in 2011 also investigated the potential effect of a ban on direct-to-consumer advertising of new prescription drugs. The report, which analyzed a number of different studies on DTC, acknowledged that a moratorium would allow more time for safety problems with drugs to come to light.
On the other hand, the CBO found, such a ban could also "postpone the realization of a drug's true risks" and reduce the use of new drugs that could help patients — due to a lack of awareness.
The creative behind DTC ads is also now in question. The FDA announced in March that it intends to study the effects of using animated characters in DTC ads as well as the use of superimposed text, or text placed over an image, and how those two tactics affect viewer comprehension.
Increased scrutiny is a function of the political mood in the country right now. According to John Kamp, executive director of Coalition for Healthcare Communication, the DTC dustup is a byproduct of an election year.
"The polling data says that the American public is very unsettled about the increased prices they're paying for drugs and politicians are responding to that," Kamp said. "DTC is caught in the crossfire of their concerns about drug pricing."
Recent data support that theory. The majority of U.S. adults polled by the Kaiser Family Foundation in October, said that government action on drug pricing should be a top priority for the president and lawmakers, and that drugmakers invest too heavily in marketing.
That said, consumer advocates agree that stricter regulations seem unlikely. "Enactment of this legislation, at least currently, there's a low likelihood," said Public Citizen's Carome.
See also: AMA calls for DTC advertising ban
The removal of the business advertising tax deduction may stand a more reasonable chance of being passed, Kamp noted. "After the election, there will be an attempt to have a serious revision of the tax code — we need to have one," he said. "If there is a major tax bill, then the ad tax deal will come up and it will be part of that soup, we just have to make sure we can pull it out of the soup."
Both proposals signal a real threat, but not an immediate one, says Dick O'Brien, EVP of government relations for the American Association of Advertising Agencies.
"None of these proposals will see any progress, as elected officials will be focused on this year's election," O'Brien said. "This provides us time to remind Congress that both of these proposals have been advanced before, and they have been abandoned because they are clearly an unconstitutional curbing of the commercial speech rights of pharma companies."
Scroll down to see the next article