February 02, 2017
Sales of Keytruda miss analysts' mark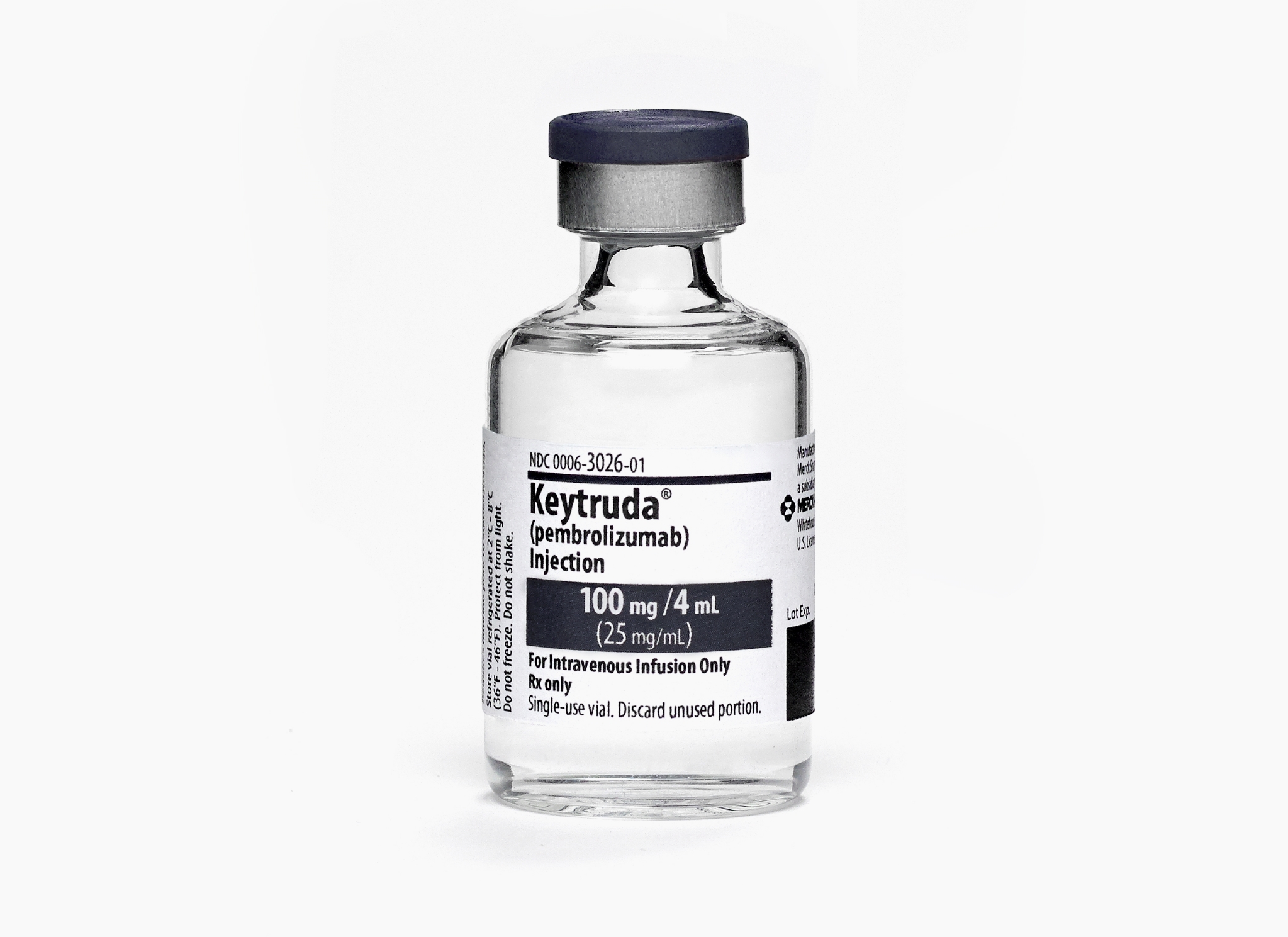 Sales of Merck's immunotherapy Keytruda slightly missed analysts' mark for the last three months of 2016, with U.S. sales coming in at $271 million, while consensus estimates were $296 million. Merck initially reported Keytruda sales of $311 million, but that figure included $40 million in deferred revenue.
Thirty-percent of Keytruda's U.S. sales came from patients undergoing treatment for lung cancer, Merck CFO Robert Davis told investors on Thursday. If its combination of Keytruda and chemotherapy receives approval in the coming months, it will be the only approved-immunotherapy option in first-line non-small cell lung cancer for all or most of the year.
That FDA decision could make a Keytruda combo drug a foundational lung-cancer immunotherapy among oncologists, according to Stephanie Hawthorne, VP of clinical and scientific assessment at Kantar Health. Keytruda's main competitor, Bristol-Myers Squibb's combination therapy of Opdivo and Yervoy, isn't expected to file for approval from the FDA until the end of the year at the earliest.
See also: Merck launches DTC campaign for Keytruda
BMS said it would not pursue the accelerated approval pathway for its Opdivo-Yervoy combination in advanced first-line lung cancer, a decision that the drugmaker announced on January 19. Merck said just a week prior, on January 10, that the FDA accepted its filing of a combination of Keytruda and a chemotherapy agent for accelerated approval as a treatment for advanced first-line lung cancer. Merck expects to receive a decision from the FDA by May 10.
Earlier this week, Merck launched a direct-to-consumer campaign, "Sharon's Tru Story," for Keytruda. Drugmakers often employ DTC campaigns for first-in class indications like Keytruda received in October — when it was cleared for first-line use as a standalone treatment or monotherapy — Credit Suisse analyst Vamil Divan has said.
See also: Merck outspends Bristol-Myers Squibb on journal ads for Keytruda
For the experimental combination, Merck studied patients regardless of their PD-L1 expression. This is different than Keytruda's monotherapy trial, which only studied the drug's efficacy in patients with high levels of PD-L1 expression, a non-small cell lung cancer biomarker. Merck's EVP and president of global human health, Adam Schechter, told investors that the company estimates that two-thirds of new non-small-cell lung-cancer patients are having their tumors tested for levels of PD-L1 expression, and that most patients with expression levels higher than 50% are being treated with Keytruda.
Opdivo's future, Kantar's Hawthorne said, hinges on its CheckMate227 Phase-III trial, which kicked off last year. "227 is going to be a very informative study," she said, "It's looking at Opdivo monotherapy vs. Opdivo and Yervoy vs. Opdivo and chemo vs. chemotherapy. It's going to cover all these bases."
See also: Merck's Keytruda combo could edge out the competition
The findings of that trial are expected to be used to support Bristol's filing with the FDA for an Opdivo-combination therapy. Evercore ISI analyst John Scotti wrote in an investor note last month that an FDA-filing for an Opdivo-Yervoy combo could occur in 2017 if the trial hits its endpoint on an interim analysis.
But during the earnings call, Roger Perlmutter, EVP and president of Merck research, cautioned against oversized expectations of Keytruda. He said that the company believes that this segment of the immunotherapy treatment landscape will be "personalized" in the long-term, meaning fewer patients within the lung-cancer market, and that he does "not expect that one-size-will-fit-all here and that every cancer patient will receive the same combination."
Hawthorne agreed with that assessment, saying that treatment with immunotherapies will likely be a "balancing act" for oncologists. "I'm not sure we'll have one dominant therapy, unless the survival curves clearly show one is superior than the other," she said.
Scroll down to see the next article