July 18, 2016
At Work With: ContextMedia:Health's Ashik Desai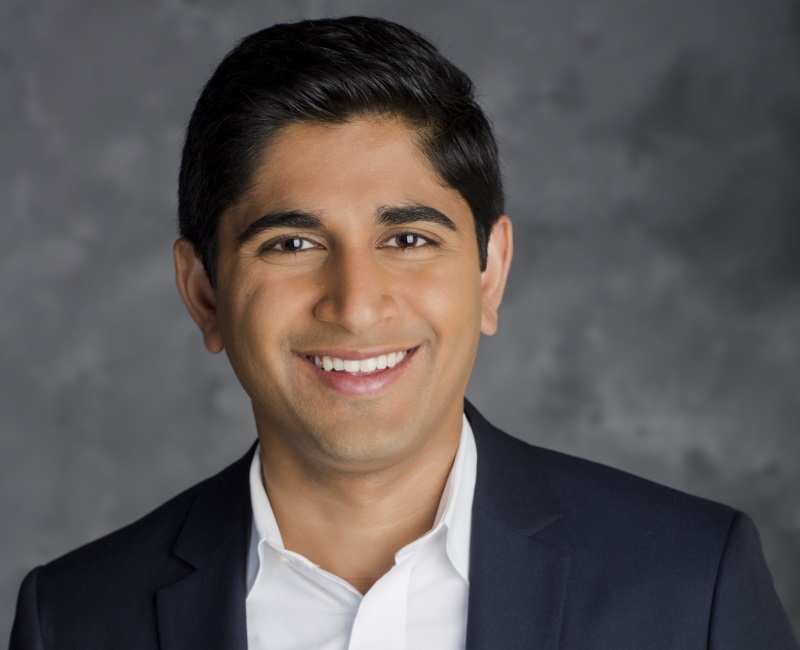 What was your biggest break?
Being asked to be an intern here at ContextMedia:Health a few years ago. Through my internship at ContextMedia:Health, I learned that we could impact the health of billions of patients, which was a scale that got me really excited.
What's the best part of your job?
The best part of my job is working with my team. I wake up inspired by their commitment to innovation, growth, and ambition, to make us the leader in health-information technology.
Who is the person you admire most in your area of work?
ContextMedia:Health's CEO and founder Rishi Shah has been an instrumental mentor to me. In building ContextMedia:Health [when he was 20 years old], Rishi did a lot of early work as we fought tooth-and-nail to communicate the value of messaging at the point of care.
What's the view like from your office/work area?
Our office in New York is overlooking Bryant Park and the New York Public Library. In Chicago, we have panoramic views of the Chicago River, Lake Michigan, and downtown.
How long is a typical meeting with clients?
The average meeting is an hour, and the agenda covers everything from thinking creatively around innovation to understanding the efficacy of existing programs in the market.
Does your office have a favorite lunch and/or after-hours place?
To build on the communal atmosphere, we have catered lunch every day in our office for our entire team. After work, we love going to the rooftop bar at the Refinery Hotel.
Where did you go to college? Did it help you prepare for your career?
I went to Northwestern University. Northwestern encourages students to explore subjects beyond clinical medicine, so in addition to my pre-med classes, I majored in economics. I was constantly finding the intersection between business and healthcare.
What books are you reading?
When Breath Becomes Air by Dr. Paul Kalanithi, and Grit by Angela Duckworth
What was your greatest professional challenge?
One of my primary objectives is to get my team to embrace uncertainty. We recently committed to invest $100 million toward developing new and existing technology. As the young leader of an experienced team, this can be daunting, but everyone recognizes the opportunity, and the pace of growth here is both contagious and inspiring.
Where will you be in five years?
Our five-year plan is to grow into one of the largest health technology businesses in the world.
What are your favorite industry-related websites? Non-industry?
VentureBeat, TechCrunch, The New York Times
If you were to write a book, what would the title be?
Make Yourself Uncomfortable
Scroll down to see the next article