July 21, 2016
Avanir marketing chief on selling first-in-class therapies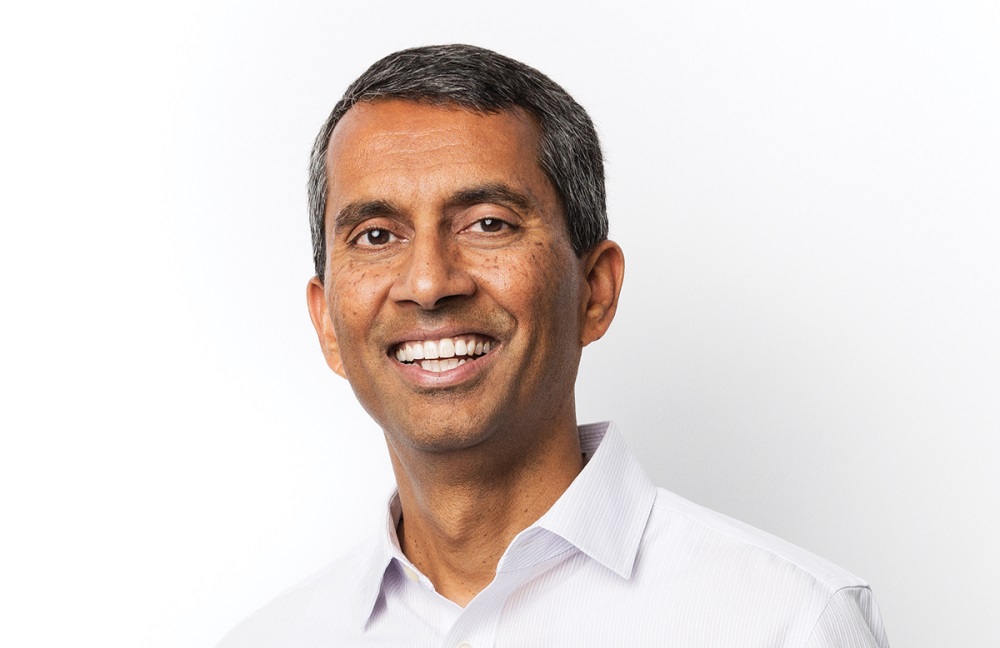 Photo credit: Corey Nickols

When asked about their defining professional experience, many pharma execs point to work on a particular product. Others manage to recall, with uncanny specificity, a single moment when a patient sidled up to thank them for doing what they do. And then there's Avanir Pharmaceuticals president and CEO Rohan Palekar, whose answer involves what he calls a "near-death experience" resulting in the immediate disintegration of some 75% of his employer's market capitalization.
After spending nearly 16 years in various commercial roles at Johnson & Johnson and its Centocor affiliate (now Janssen) — he helped grow RA drug Remicade into a multi-indication blockbuster — Palekar was up for a new challenge. He departed the world of super-big pharma for a commercial director role at Medivation, which had a major asset in the form of a promising Alzheimer's drug. "I was, like, the 24th employee," he recalls. During the development process, Medivation grew in size to 150 employees; Palekar added responsibility for PR and medical affairs to his charge.
And then, in 2010, the trial failed — or, as Palekar puts it, "The data didn't come back the way we would've liked it to." After a host of cutbacks, Medivation regrouped around its oncology assets. Palekar wasn't there to enjoy the stunning rebound: He left the company in late 2011 and joined Avanir as CCO and SVP, marketing and sales.
On the surface, the move had a frying-pan-to-the-fire feel to it, as Avanir was then struggling. "The first few quarters I was here, we were quarter to quarter in cash terms," Palekar says. "But what happened [at Medivation] created in me a kind of can-do attitude."
See also: J&J prepares to defend Remicade market share
He channeled this energy into the repositioning of Avanir's flagship product, Nuedexta, billed as the first effective treatment for pseudobulbar affect (PBA), a neurologic condition causing involuntary, sudden, and frequent episodes of laughing and crying. The initial launch didn't quite take, so it fell on Palekar to rework the approach.
"At first there was a bit of a 'PBA? Is this another pharma-created disorder?'" Palekar recalls. After an extensive education effort — and a shift in targeting from neurologists to long-term-care providers — Nuedexta surged. It's currently a $300 million product, Palekar reports.
Avanir's success with Nuedexta sparked the attention of several suitors. In late 2014 the company reached agreement on a deal to be sold to Otsuka Pharmaceutical for around $3.5 billion. To hear former Avanir president and CEO Keith Katkin tell it, Palekar provided a stabilizing and inspiring presence in the lead-up to the acquisition. "Rohan had led huge teams while at big pharma and successfully made the somewhat-difficult switch to smaller companies where resources are less plentiful," he says. "That experience also makes Rohan the obvious choice to manage the relationship with [Otsuka]."

Elevated to president and CEO in January (Katkin transitioned to the board of directors), Palekar's next charge is to grow Avanir into a major-league CNS player. All the pieces are in place: Otsuka kept Avanir as an independent operation while at the same time providing the backing that should allow the company to realize its pipeline potential. There are limitations, Palekar freely admits. "We don't have a discovery function. We're a phenomenal development shop, but we have to bring in new assets from the outside," he explains.
See also: Devicemakers eye market for drug adherence
Still, Palekar believes CNS is the widest open of all pharma categories. "There are so many unmet needs," he says. "Other than in MS, where there's been dramatic progress, what else is there? The last [significant] stroke drug was 10 years ago. For Alzheimer's and Parkinson's, it's been even longer."
If all goes according to plan, the recent launch of Onzetra Xsail, a drug–device combo for the treatment of migraines, will be followed in the years ahead by new products and indications for treatment of agitation in Alzheimer's patients and indifference–apathy in schizophrenia ones. "I don't want to be the company coming out with the ninth antipsychotic," Palekar says. "Don't get me wrong — you can make money doing that. But with so many needs, that's kind of a waste."
Scroll down to see the next article