October 22, 2015
Diabetes launches aid Lilly's Q3 sales growth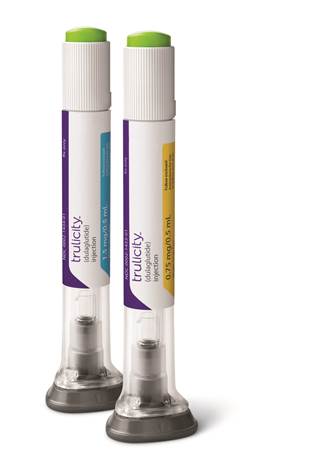 Eli Lilly executives attributed 2% in sales growth in the third quarter of 2015 in part to its new diabetes drugs, Jardiance and Trulicity.
Indianapolis-based Lilly is betting that new drugs and some other late-stage candidates in its pipeline will shore up sales for the drugmaker, which has struggled to recoup revenue following patent expirations in recent years. Sales of its top-selling drug, Humalog, a meal-time insulin, were essentially flat at $705 million in the third quarter of 2015.
Over the past month Lilly has launched two direct-to-consumer campaigns for two diabetes drugs—Trulicity, its GLP-1 receptor agonist, and Jardiance, the SGLT-2 inhibitor it co-markets with Boehringer Ingelheim. Trulicity generated $73.7 million in sales during the quarter and $136 million so far for the year. Jardiance brought in $15 million during the third quarter. (The company's filing did not break out Jardiance's year-to-date sales).
In September Lilly and Boehringer Ingelheim reported new data for Jardiance that demonstrated the drug is the only diabetes therapy that reduces deaths caused by cardiovascular disease. Analysts have said they expect Jardiance's label to be updated by mid-2016, a change that will likely create the opportunity for refreshed marketing.
Company executives said during the call that about 85% of patients with private health insurance have access to Jardiance although access for Medicare beneficiaries covered by the Part D prescription-drug benefit is much lower, about 55%. Still, Lilly said it has seen an uptick in prescriptions since the new data came out despite the lack of promotion until the label is updated.
"Could these numbers improve a bit with some of these results? It is likely but as you know that takes time and there's a process when it comes to formularies," Enrique Conterno, president of Lilly Diabetes, said during a call with investors.
The drugmaker said global revenue was $4.96 billion in the third quarter of 2015, compared to $4.87 billion it reported in the same quarter a year ago. And even though the company beat Wall Street estimates for the quarter, it faced some setbacks, including the decision to stop clinical development of evacetrapib, its experimental CETP inhibitor.
"Lilly and its academic collaborators decided to terminate development of evacetrapib based on the new information," said John Lechleiter, Lilly's president and CEO. "This was an unexpected and disappointing development."
Scroll down to see the next article