August 20, 2015
Five things for pharma marketers to know: Thursday, August 20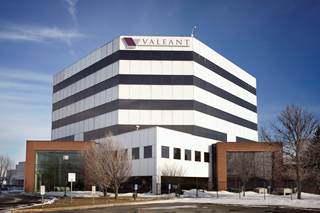 Well, that was quick. Less than two days after Sprout Pharmaceuticals received FDA approval for its low sexual desire pill Addyi, Valeant announced the acquisition of the drugmaker for $1 billion. Valeant said it still expects to launch the drug in the fourth quarter of 2015. Health insurer Anthem said it will give Addyi Tier 3 coverage—meaning patients will have to dole out higher co-pays for it than other brand-name drugs and generics, according to Bloomberg Business. Valeant acquired gastrointestinal drugmaker Salix Pharmaceuticals in February.
Roche's melanoma drug Zelboraf may also be effective in treating lung cancer tumors, according to new research conducted by the drugmaker. Researchers told Reuters that this novel trial, which targeted tumor types rather than the location of the cancer, could spark a new way of treating the disease. "What's going to be important to the treating clinician is what's wrong with your tumor at the molecular level," Dr. Otis Brawley, chief medical officer of the American Cancer Society, told Reuters.
An analysis commissioned by Forbes found that so far this year the FDA has rejected only three new molecular entities, which are drugs that have never been marketed before, and approved 25 new drugs—giving the agency an approval rate of 89%. In 2008, the FDA approved 20 drugs and rejected 20 and had an approval rate of 50%. The data suggest that we're living in the "golden age of drug approvals, at least from a drug company's perspective," according to Forbes's Matthew Herper.
AbbVie purchased a Priority Review voucher from United Therapeutics, setting a new record price for a voucher purchase at $350 million. Sanofi acquired the most recent Priority Review voucher for $245 million in May, and Gilead Sciences purchased one in February, too, for $125 million. Congress created Priority Review vouchers in 2007 as a way to incentivize the development of drugs for rare diseases affecting children and tropical diseases with no treatments.
One-third of those 25 approved drugs have indications in oncology despite a drop in overall FDA approvals so far in 2015, according to a new report from ratings agency Fitch Ratings.
Scroll down to see the next article