June 10, 2016
Women in senior industry roles improve connections with patients, execs say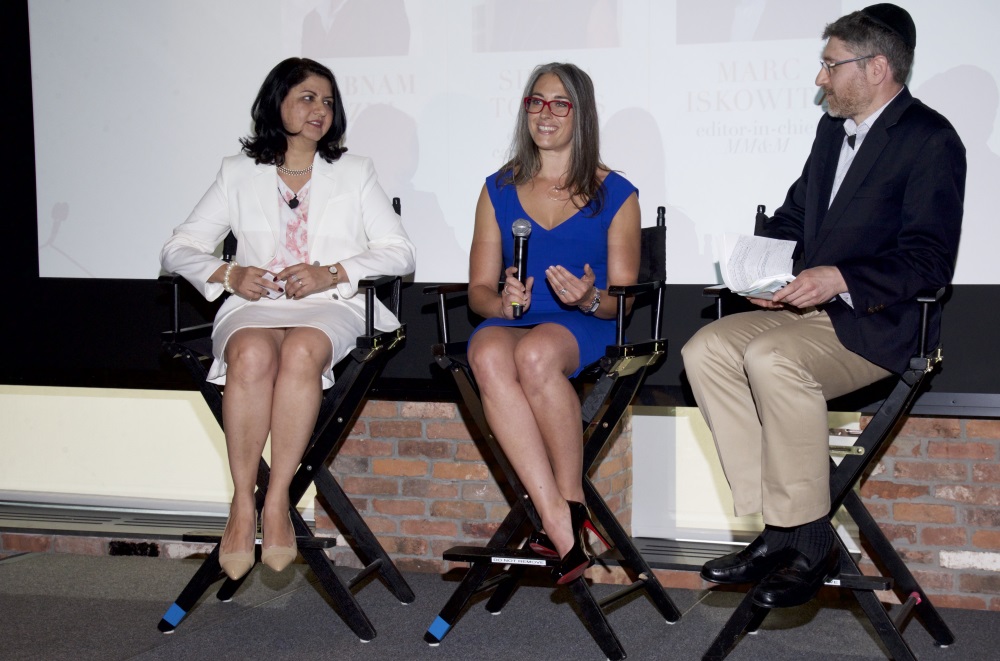 From left to right: Shabnam Kazmi, VP of patient access and adherence at Otsuka America Pharmaceutical; Sierra Towers, director of cardiovascular marketing at Boehringer Ingelheim; and Marc Iskowiz, editor in chief at MM&M Photo credit: Dan Derrico
Pharma and healthcare marketing are recognized as careers where women can flourish, but that doesn't always extend to the C-suite. For many healthcare agencies and companies, the board rooms are still predominantly male.
At the inaugural MM&M Hall of Femme event in New York on Thursday, two female executives in the healthcare industry discussed how they built their careers and how to achieve more gender parity in the leadership.
Shabnam Kazmi, VP of patient access and adherence at Otsuka America Pharmaceutical, and Sierra Towers, director of cardiovascular marketing at Boehringer Ingelheim, gave plenty of good advice to women trying to break into leadership positions in their companies.
Read more: MM&M's Hall of Femme: 16 women leaders who changed the industry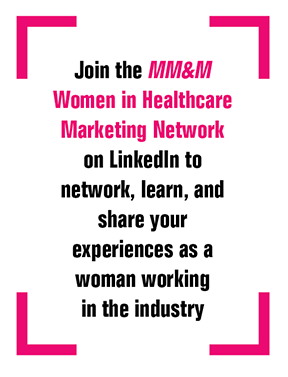 Most healthcare consumers are women, which makes it easier for female healthcare marketers to connect and understand their needs. Having more women at the top of healthcare agencies and companies could trickle down to better connections with the patient.
"At the end of everything we do is the patient or the caregiver and that is so often a woman," Towers said. "There is such an emotional aspect of this industry. We put the patient in the center on paper. But women can bring some of that emotion back in."
One of the first things women can do is assess their own strengths, likes, and dislikes in their jobs. Kazmi compared it to a chess board. She said women need to know what piece they are on the board before making moves.
"You need to be thinking about your will and skill," Kazmi said. "What drives you internally? If you communicate these interests and if you continually educate the people around you, it helps them think about you as a building block in the organizational structure."
Read more: MM&M's Hall of Femme: 20 women to watch
Towers added that challenging yourself is also a good practice.
"Know what you're interested in and chase it, and know what you're not good at," Towers said. "Challenge yourself to take on projects that round out who you are."
The panelists were asked about the pay gap and both encouraged women to always ask for more pay. Kazmi said a previous employer said they always pay women less than the equivalent man because women always ask for a lower salary. She encouraged the audience to "ask for more than you ever dream you would ever get."
Finally the panelists offered parting advice to women in the industry. Kazmi encouraged women to work together and Towers, agreeing with Kazmi, added that women should work for themselves as well.
"Support each other, we don't do that enough as women," Kazmi said. "Tee up women for opportunities and support each other. It really makes a difference."
"Be your own advocate," said Towers. "Take control of your own career, don't wait for somebody else to help you."
This story originally appeared in PRWeek.
Scroll down to see the next article