October 23, 2014
Consumers swayed by comparative drug claims: study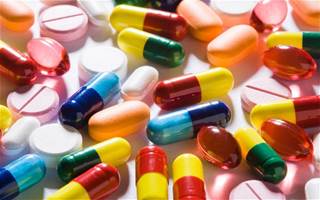 Irish philosopher George Berkeley is often credited with the aphorism "perception is reality," and if recent research conducted by the FDA holds any merit, Berkeley's canard may also hold true in pharma marketing.
In the journal Social Science & Medicine, FDA analyst Amie O'Donaghue—along with colleagues from the Office of Prescription Drug Promotion—present findings from two experiments designed to determine if comparative claims in DTC advertising alter consumers' perceptions and recollection of drug information about efficacy or risk. Overall, the results suggested, the answer is yes.
For the first experiment, 1,934 participants with osteoarthritis viewed a fake print or video DTC ad that either made no comparative claims or made an efficacy comparison. Participants who viewed print ads mentioning branded competition saw those drugs as having greater efficacy, and lower risk, than the comparator.
The second study—involving 5,317 participants who had either high BMI or cholesterol—suggested an additional finding. Unlike the first experiment, the authors explained, when participants viewed a fictitious print or video ad mentioning branded competitors, or making a comparison to an unnamed competitor, "named competitors in print ads resulted in higher risk perceptions than unnamed competitors."
Video ads, which made indication claims, appeared to facilitate benefit recall, researchers observed, and visual depictions of the comparison appeared to decrease risk recall, as well.
The study's authors concluded that "the results suggest comparative claims in DTC could mislead consumers about a drug's efficacy and risk; therefore, caution should be used when presenting comparative claims in DTC ads." Perhaps, the comparisons led patients to believe they were receiving a more complete picture of their treatment landscape, and thus to be more trusting of the advertised treatments.
Scroll down to see the next article