November 05, 2014
Finding value in generic drugs with a twist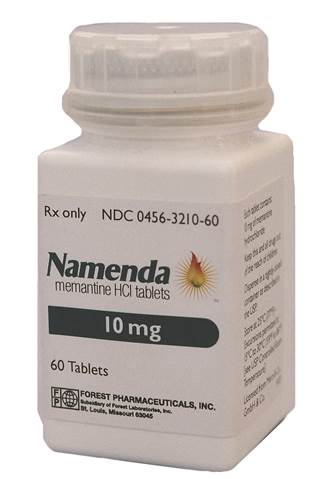 Whether the focus is on providing new patient benefits or more a strategy of managing loss of exclusivity, pharma firms will continue to pursue line extensions with alacrity, according to a white paper by IMS Health.
While line extensions of marketed drugs often yield new benefits to patients, they are not always welcomed as a strategy to prolong a drug's patent protection and blunt competition from low-priced generics.
Among pharma firms criticized in this regard, Forest Laboratories recently was tagged with the "product hopper" moniker after coming out with its extended release version of Namenda IR, Namenda XR in June 2013. The company at first sought to switch patients to the new version before the anticipated entry of a generic.
The New York Attorney General's office has since stepped in with a lawsuit to block Forest plans to implement a so-called "hard switch" in which it would discontinue the prior version altogether. The New York AG seeks an injunction barring Forest from discontinuing the sales of Namenda IR until a generic version that can be automatically substituted for it becomes available.
Drugs derived from proven generics that are differentiated to address unmet patient needs, provide value to payers, and justify a higher-than-generic price, will continue to be a sought after opportunity for pharmaceuticals companies, according to IMS.
The white paper dubs these drugs—occupying a space between innovative and generic products—"The Third Sector," and is forecasting the segment, now at $24 billion, will reach $32 billion global sales by 2018.
Products with distinctive, exclusive features such as route of administration, product combinations, and new dosage form and strength require more investment in development and marketing than a generic, but the effort is justified by incremental rewards.
The paper describes the current market as characterized by "unresolved issues." Existing products may not be convenient in terms of dosages, frequency, and delivery system, or may have an unfavorable side effect profile. And non-adherence "remains the single biggest cost driving suboptimal outcomes and therefore avoidable medical expense, and much of that compliance challenge is in primary care therapy areas dominated by off patent products.
"There exists . . .an opportunity to improve safety, save on healthcare costs, and improve patient experience. Innovation which accomplishes these goals should then justify a premium, which may not be as high as for a New Chemical Entity, but which reflects the value added. This is the fundamental premise of the Third Sector," the authors wrote.
A sector in which both innovator and generic companies can play, its products will only justify a higher-than-generic price if they provide unique benefits to the payers, healthcare providers, or patients that use them.
The study notes that Third Sector products benefit in the US and Europe from specific regulatory pathways—like supplemental new drug applications (sNDA)—that reduce requirements for approval versus new chemical entities, pathways with approval based on reference documentation and limited additional clinical studies.
.
Scroll down to see the next article