November 12, 2014
Five things for pharma marketers to know: Tuesday, November 12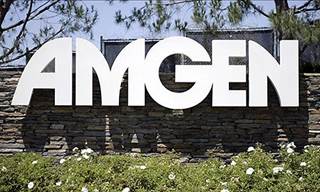 Amgen and AstraZeneca announced results from its Phase-III trial evaluating their investigational monoclonal antibody psoriasis treatment brodalumab in a head- to- head against Janssen's Stelara. Brodalumab proved superior to Stelara on the primary endpoint of achieving total clearance of skin disease in patients with moderate to severe plaque psoriasis, the drugmakers reported. 36% of patients in the brodalumab group achieved total skin clearance, while 18.5% of the Stelara group saw the same result.
Patients with advanced HCV can live just as long as their healthy peers so long as they receive treatment, Bloomberg—citing a recently published JAMA study—tells us. The life expectancy report says that even patients showing symptoms of liver damage from HCV are able to make a full recovery. Adriann van der Meer, the lead author from Erasmus University Medical Center in Rotterdam, told Bloomberg, that "even in case of cirrhosis you are not too late to do something about this disease."
Pershing Square's William Ackman has taken a nearly $2 billion stake in animal health drugmaker Zoetis, signaling that Valeant may soon look to acquire the company, The Wall Street Journal reported Tuesday. Ackman has been in the news recently over reportedly orchestrating Valeant's attempted hostile takeover of Botox maker Allergan for $53 billion. Zoetis was spun off from Pfizer in 2012, which at the time employed more than 9,000 employees and had sales of $4.2 billion for 2011.
Indian drugmakers expect a slump in generic drug approvals due to FDA overhauling its review process, Reuters reported Wednesday. FDA enacted the Generic Drug User Fee Act in October 2012, meant to expedite the process, but is still backlogged with applications. India supplies about 40% of generic and over-the-counter drugs to the US, according to the news service.
Endo Pharmaceuticals CEO Rajiv De Silva said he's confident recent US rule changes regarding tax inversions will not force the drugmaker back into the American tax regime, The Irish Independent tells us. The company inverted last year when it purchased Dublin-based Paladin for $1.6 billion.
Scroll down to see the next article