September 25, 2014
How the New Marketplace Will Affect Drug Access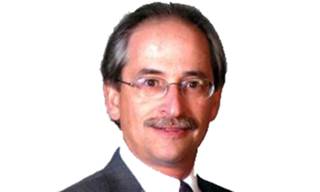 The paradigm shift of the healthcare exchanges marketplace began with open enrollment, ushering in new insurers, formularies and an array of benefits designed to meet the new health coverages and actuarial expectations stipulated by the law. As of April 19, 2014, over eight million people signed up for a marketplace plan with an additional six to seven million in Medicaid, the majority being previously uninsured. This exceeded the original projections of six to seven million, and it is now estimated to grow to over 24 million members by 2016 with potential of expansion beyond that by tens of millions.
There are similarities between the 2014 formularies and their commercial counterparts. However, differences in the drug benefit designs show the predominance of four to five tiers, higher deductibles and higher copays or coinsurance levels compared to commercial benefits. (See Table 1)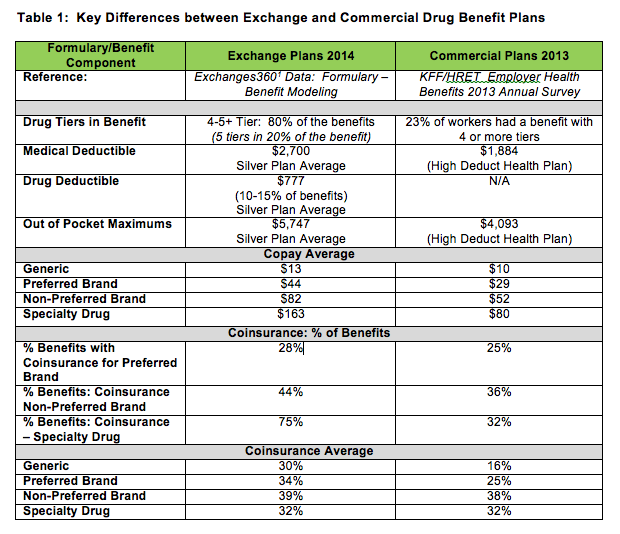 Table 1 data from Exchanges360, a health insurance Marketplace and Exchanges business intelligence service
The marketplace appears to take a more transparent approach to a number of circumstances where the drug benefit would not apply, including:
Out-of-network drug purchases not counting toward deductible or out-of-pocket maximum. May have a substantially higher set of deductibles that apply.
Drugs prescribed by an out-of-network physician
Brand drugs purchased when a generic is available
Drugs that require prior authorization obtained without going through this process
Non-formulary drugs
With 85% of current marketplace enrollees choosing the lowest-cost premium plans available, we would expect the same type of pharmaceutical purchasing behavior—generics as a first choice and lowest out-of-pocket cost brands as a distant second choice.
An initial two-month snapshot review of approximately 650,000 claims for 25 insurers from January to February 2014 by Express Scripts showed:
Higher antidepressant (8% higher), pain medication (29% higher), seizure medication (19%) use vs. commercial
Specialty Meds: 1.1% of Rx vs. 0.75% in commercial
HIV: 55% of specialty claims vs. 21% in commercial
Cancer and HIV higher in exchanges based on claim cost
Early enrollees would have been the population already on these medications. With the larger influx of presumed healthier enrollees during the final month of open enrollment, we expect to see that initial skewing of drug utilization patterns begin to normalize.
2015 and the Years Ahead
Over the next few years, we expect greater market segmentation by key insurers. With some gaining hundreds of thousands of new marketplace enrollees, this could stimulate new selective and targeted contracting interest and arrangements with pharma. Insurers will drive toward value and lower costs requesting this through contractual concessions and migration to shared risk or outcome type contracts.
Pharma will need to evaluate the traditional contracting value in light of the emerging reality in this market. Depending on the demographics of the marketplace, and the emerging focus on quality measures, products with a lower perceived value to the insurer, (i.e., ones that don't demonstrate cost reductions or quality-of-care improvements) may struggle to gain preferred status. Bundling such products in rebate agreements with other drugs that do have stronger perceived value is one way in which this risk could be mitigated.
The member, with cooperation from their prescriber, becomes the key product decision maker relative to their ability to afford the copay (or coinsurance) at any tier level or the full cost through the deductible. Simply gaining a preferred brand position on a formulary may not return the contract value, as preferred brand positioning often is associated with a significantly higher copay or coinsurance. Physicians will be interested in complying with their patient's affordability expectation.
The formulary rules in place for 2014 will continue through the 2015 season. There will likely be a change for 2016, but insurers are awaiting formal guidance from Centers for Medicare & Medicaid Services (CMS), expected to be issued by the end of 2014.
Based on experience in the first year, we could expect to see:
Continued consolidation in drug classes or categories with increased access restrictions on branded drugs, shifting them to non-preferred positions and through the use of prior authorization and step-therapy programs
Additional tiers will be added to three-tier benefits
Copay and coinsurance levels will increase for all branded and specialty products
Addition of prescription deductibles applied only to branded drugs across an increasing number of benefits
Expansion of limited pharmacy networks, including retail access restriction, as well as increase in mandatory mail and mandatory specialty networks (where allowed by law)
Effects on Pharmaceutical Companies
New rules and compliance requirements for pharmaceutical companies will continue to evolve and are likely to change at a greater pace than commercial or other managed markets requiring expanded vigilance and new tools to help track and work with these changes. There will be greater cost control and pricing negotiation expectations on pharma each year in this segment, with spill-over potential to the broader commercial market. The marketplace will become a significant component of the managed markets segment, with strong ties to Medicaid. This becomes an opportunity, with an estimated $26 billion in additional retail drug spending anticipated because of expanded coverage through 2021.
The out-of-pocket cap on medical costs across new insurance plans as stipulated by healthcare reform is a significant opportunity for pharma. Once an individual or family spends their plan's cap in combined medical and pharmacy costs, the benefit will pick up 100% of subsequent expenses creating the following opportunities:
Validation of currently subsidized patients who were uninsured, to make sure they are not in the marketplace and thus qualified for benefit coverage (no longer in financial need of the subsidy)
Build marketplace enrollment questions, guidance, and referral into the application process
Consider approving subsidies for a limited time, contingent on marketplace enrollment
We anticipate that most insurers will require use of their specialty pharmacy network. Identifying patients through pharma/specialty pharmacy relationships may become an efficient first step. The marketplace will increasingly link access and coverage to services and drugs that have proven their value, lowered overall healthcare cost and demonstrated positive outcomes. Pharma will need to structure its research, clinical studies, contracting, marketing and operations to meet these new stakeholder requirements and expectations.
Marketplace Bottom Line
It is important for pharma to pay attention and strategize from what is seen in this segment to better plan for the impact on the broader book of business on their existing and pipeline products. In 2015, many insurers are looking to expand into new marketplaces and expand their footprints. Medicaid enrollment will continue to grow, particularly in states that expanded the qualification limits.
The marketplace exchanges are going to be a significant part of the healthcare landscape in the years ahead. This will define the future of all commercial and managed market formularies and benefits. The benefits, formularies, and pharmaceutical management approaches that are successful within the marketplace plans in 2014-2015 will expand to become the norm across most of the commercial business.

Joel Owerbach, Pharm.D., is vice president, health policy and strategy, Alliance Life Sciences
Scroll down to see the next article