September 23, 2013
Could EHR incentives draw pharma into exam room?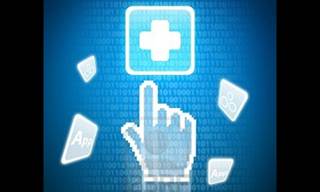 Electronic health records (EHRs) may hold potential benefits for hospitals and patients, and adoption is widespread. What may be less obvious, in the wake of National Health IT week, is how EHRs, spurred by government incentives, could become a new frontier for pharma brand managers.
In the last two months, research has shown, EHRs are associated with fewer hospitalizations as well as increased patient loyalty. As a DecisionResources survey indicates, the market for those records is also quickly becoming saturated, leading to a decline in forecasted revenue. With new meaningful-use requirements kicking in next year, some say pharma may also get more serious about leveraging the technology.
"It went from print and reps to standalone mobile, and now EHRs. It's the full experience for the doc. It's where they access the patient's chart, prescribe and bill," said Ed Fotsch, MD, executive chairman of the PDR Network. Fotsch's firm is not an EHR vendor, but its drug information is delivered to prescribers via EHRs.
"[Marketers] now get to be in the exam room," he said, although, "it's pretty easy to get yourself thrown out."
"Supporting prescribers' decisions is the holy grail," Fotsch said, adding, "this is a shift for pharma. [With EHRs], it's all about the experience [doctors] have when they choose your drug, rather than just blasting advertisements. You can either earn space when they're treating a patient, and give them a reason to use it repeatedly, or you can sit on the sidelines."
Marketers will have an opportunity to earn the space when stage 2 of Medicare and Medicaid EHR Incentive Programs comes into play on January 1, 2014. For HCPs to be eligible for the incentive, they must ensure that "more than 10% of all unique patients seen…or admitted to the eligible hospital's inpatient or emergency department during the EHR reporting period are provided patient-specific education resources," according to the US Department of Health and Human Services.
New York State's patient portal is one EHR being designed to take advantage of Meaningful Use Stage 2.
Said Fotsch, "Clever brand teams are going to say, 'I have all this patient education and it's been approved, and no one knows our drugs better than we do. Why don't we create an education program that doctors can use with their patients to fulfill a meaningful-use requirement, and assist both groups at the same time?'"
That integration could also help improve adjudication rates for co-pay cards. "Quality patient education that's formatted properly is a great plan, and you marry that with your financial assistance program," and the result, Fostch said, is a conversation that goes something like this: "'Here's education about the treatment your doctor chose for you today, and here's a way to get it less expensively.'"
Scroll down to see the next article