April 01, 2013
Digital Media briefs: April 2013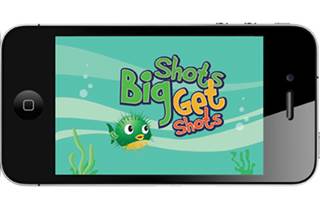 Healthline launched an awareness campaign, dubbed "Big Shots Get Shots," along with a distraction app to help kids overcome needle-phobia. The firm hopes the free iPhone app will help nip fear of needles in the bud.
The e-prescribing systems market will grow at a Compound Annual Growth Rate of 26% from 2012 to 2017, forecast Texas market research firm Markets­andMarkets.
Merck Serono launched Ondaco Sarl, an IT consulting and services company created through the Darmstadt, Germany-based company's entrepreneur partnership program. The 16-person startup will be based in Geneva, Switzerland.
GSW updated its iQ.mercury e-detailing platform for iPad to let reps manage a presentation to a physician from their smartphone. The ­e-detailing platform is used by 24 companies in 20 countries, GSW parent InVentiv said.
Trinity Pharma
launched AgileM, which it calls "the first mobile analytics platform designed specifically for life science companies." Trinity said the service will let users leverage the power of the cloud by presenting data in "analytic story" form for tablets.
Scroll down to see the next article