August 01, 2013
Digital Media briefs: August 2013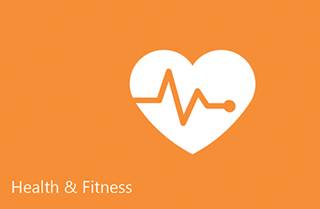 Ray Manna has moved over from TogoRun/Fleishman Hillard to DJM Digital Solutions where he will be SVP, North America. Manna's previous gig was SVP and digital/social media and marketing director, a role in which he developed offerings for clients including IMS Health, Janssen, BMS and Bayer Cardio.
Mobile health users are on the hunt for information and possibly for new treatments as well, according to a Digitas Health survey that was reported on by PMLive. Digitas also found that women made up the majority of mHealth users and that 90% would take up their doctor on a mobile app prescription.
User trends indicate that rich mobile experiences and the pharma industry need to be on good terms. A report by Strategy Analytics shows that wireless traffic is projected to climb from 5 exabytes of data a year to over 21 by 2017.
MSN's Bing Health and Fitness app
(pictured above) is flexing its muscles in the consumer space. The new app lets users track how much they eat, in addition to keeping tabs on the nutritional value of their meals and how much exercise is needed to burn off caloric overages.
Scroll down to see the next article