November 30, 2012
Digital Media briefs: December 2012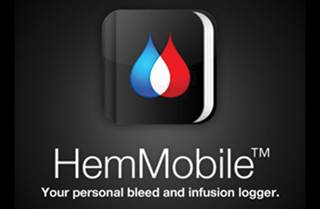 Pfizer released HemMobile, an app that lets patients and caregivers log infusions and bleeds. The iPhone/iPad app is available free on iTunes. Pfizer hemophilia products include Xynthia and BeneFix.

Pharmacists want drug companies to give them online access to patient-support resources, a Manhattan Research survey found. Of the 752 US pharmacists the firm surveyed, more than three-quarters want access to online patient education materials and 64% of retail pharmacists want patient assistance or vouchers from companies through their electronic health records systems. Around two-fifths of pharmacists report spending more time on care and support of patients, including directing them to pharma websites and apps, than they did two years ago, with top conditions being diabetes, cardiovascular disorders, pain, respiratory distress and psychosis/depression.

Healthcare agency veteran Yaron Landow has joined Treato, a patient crowdsourcing platform backed by Reed Elsevier Ventures and private investors. Landow, who becomes VP US sales and business development at the startup, most recently led strategic services and business development at Flashpoint Medica.
Scroll down to see the next article