June 01, 2014
Digital Media briefs: June 2014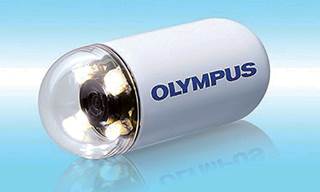 Patients are using Twitter to discuss adverse events. Becker's Hospital CIO reports that a study found 4,000 adverse events were discussed on Twitter, while only 1,400 were reported to the FDA during the same period. The intensity of the impact varied, and the information was not as detailed as that provided to the FDA, making a one-to-one comparison difficult, but tweets covered OTC and prescription medications.
Camera and lens company Olympus says that its pill-sized camera offers physicians a new perspective. Patients can swallow the FDA-approved device for small-bowel capsule endoscopy procedures. Olympus says the Endocapsule 10 system offers a 160-degree field of vision, 12 hours of battery life and a tracking function that works as a GPS of sorts that shows physicians the capsule's location in the intestine.
Apple's healthcare push is no rumor. Mobihealth News reports that the Cupertino, CA, company has "snapped up at least half a dozen prominent experts in biomedicine," with an emphasis on sensor technology. Mobihealth says the company has also poached biomedical engineers from Vital Connect, Masimo Corp and O2 MedTech.
Scroll down to see the next article