November 01, 2013
Digital Media briefs: November 2013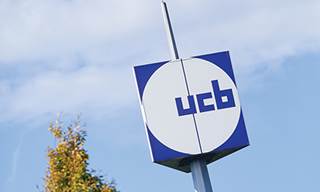 At the Community Choice Awards, where patient communities nominate companies for their work engaging patients, UCB was voted company of the year. Among the other seven winners: Novartis's branded YouTube channel, GlaxoSmithKline's Facebook page, and the mobile app HotSeat.
Haymarket Media Group, global parent of MM&M, acquired a stake in leading digital training company, The Knowledge Engineers. The partnership represents a response to global industry demand for greater knowledge, insight and expertise in digital marketing, and underlines Haymarket's ambition to grow its marketing communications division.
Medivo, which provides clinical lab info to docs, said it acquired mobile app OnTrack Diabetes, which is designed to help physicians coordinate patient care and can be recommended to monitor key clinical changes between office visits.
Mood 24/7, a web-based automated mood tracker developed by Remedy Health based on technology licensed from Johns Hopkins University, was spotlighted at the White House's Behavioral Health IT Innovations Conference in September, Remedy Health said.
Scroll down to see the next article