March 12, 2014
EHR use up 10%, as small practices tame data crunch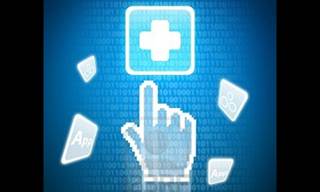 Doctors may bemoan the use of electronic health records to the point of hiring scribes to do it for them, and many say it's even worsening patient care, with the time they spend on laptops rivaling the amount of time they have to spend with patients. But, physician scorn aside, EHR usage is up 10.7% from January of last year, to 61% overall, according to an SK&A report of over 270,000 US medical sites.
The biggest adopters of these EHR systems have been hospitals and health systems, by virtue of the deep pockets needed to implement the infrastructure these systems require. Hospitals reported usage levels of 70%, while 71% of health systems surveyed also said they were using EHRs in January 2014, compared to 61% and 63% last year, respectively, according to the SK&A Cegedim report, Physician Office Usage of Electronic Health Records Software.
"We have seen that the larger the site, the more adoption increases," Jack Schember, senior director of US marketing for SK&A Cegedim, told MM&M. "It's pretty simple—more physicians can help finance the purchase of these systems and spread out the costs."
Usage among those large systems or practices, however, has begun to peak. "These systems are actually leveling off," Schember said. "There will be some growth, but at a much slower place."
Smaller practices, on the other hand, are the driving force in this year's usage jump. In January 2013, 42.3% of one-physician practices and 53.7% of two-physician practices had reported using EHRs. Those numbers grew by 11% in just one year, with solo offices coming in at 53.7% and two-physician groups climbing to 64.9% for 2014.
"They are catching up," Schember said of these practices. "One- and two-physician offices have [traditionally] been the slowest adopters in EHR usage, and now they're among the fastest."
And the advent of low- to no-cost EHR solutions like Practice Fusion—which holds the fourth-highest market share in SK&A's survey of EHR vendors—are helping these smaller practices to level the playing field.
"It's taken them [the one- and two-physician offices] time to evaluate the systems and set up the training—essentially it's taken them time to get prepared—but also these low-cost, no-cost systems available on the market are ideal for solo physician offices," and are prodding uptake, Schember explained.
SK&A recently began tracking market share among the EHR vendors, and Schember said the data have been "very stable" over the two years the company has done so. In the latest ranking, Epic Systems's EHR took pole position with a 10.8% share overall, followed by eClinicalworks at 10%, Allscripts at 9.5%, and PracticeFusion at 6.4%. A total of 68,000 practices were surveyed to determine these figures.
The data also show dialysis and internal medicine/pediatrics are the two practice specialties making heaviest use of electronic record-keeping, at 80.6% and 75.8%, respectively. Schember says this makes sense as usage is directly related to patient volume. "Their patient volume is very high, and they have a lot of data collection to be done."
General preventative medicine, on the other hand, saw the lowest participation among EHR software use with only 35.9% reporting for January 2014.
Scroll down to see the next article