October 30, 2013
Health apps come up short in study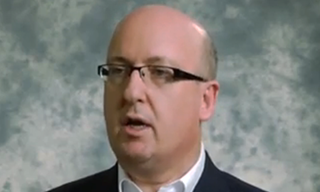 A survey unveiled today by the IMS Institute for Healthcare Informatics—dubbed "Patient Apps for Improved Healthcare: From Novelty to Mainstream"—took a look at 43,689 mobile healthcare, fitness or medical apps available in the Apple iTunes store. Findings show that the majority of apps fail in functionality, according to IMS criteria, and are likely to garner less than 500 downloads.
Researchers identified apps available to the "general browsing public" that were "genuinely healthcare related." This brought the total down to 23,682 (16,275 consumer- vs. 7,407 HCP-oriented). Many apps "were miscategorized or only loosely healthcare related," researchers found.
And, unsurprisingly, for a category riddled with 20,000 apps that have little to do with healthcare, it's easy for your app to get overlooked. The survey found that five apps accounted for 15% of all downloads in the app store, while 57% of apps brought in fewer than 500 downloads. "Patients currently face a dizzying array of healthcare apps to choose from, with little guidance or support from their doctors," the report stated.
Apps were then graded on something called the individual functionality score, a 1-100 grading weighted according to the designed purpose for an app (e.g. a reminder app, which does a good job of reminding you do to things, is likely to earn you a higher score than a reminder app's ability to capture data).
Of the over 20,000 consumer apps looked at, the average score was a 40—or a failure. While two-thirds of healthcare apps display information, only half provide instructions, and only a fifth capture or track user-entered data, IMS Health said.
"Most apps have very limited functionality," said Murray Aitken, executive director of the IMS Institute, during a Q&A with reporters about the findings, "We found that 90% of the apps that we looked at scored less than 40 out of a possible 100, based on their functionality. That was surprising to us."
Functionality was broken down into seven dimensions: inform (providing information), instruct (providing instruction), record (capture data), display (show user data and output user entered data), guide (provide guidance based on user-entered information), remind/alert (provide reminders), and communication (communicate with HCPs or provide links to social media).
With the majority of apps at fault for "limited functionality," their purpose along the patient journey was also found lacking. Researchers observed that the beginning of the patient journey is front-loaded with apps, but as consumers soldier on, help becomes harder to find.
The largest group—and those relevant to beginning the patient journey—fell under the umbrella of "Prevention or Healthy Lifestyles," a category which included 8,786 of the apps (of the 14,243 placed on the patient journey). The subsequent steps—which span self-diagnosis, finding an HCP, diagnosis and education, filling a prescription and compliance (adherence)—only totaled 2,222. For the majority of patients, that translates to a mobile experience that tapers off when they need support the most.
The report surmises that, considering the widespread availability of lifestyle apps, these could attract mobile users into an experience that ushers them through some of the later steps in their patient trajectory. "Some of the areas where substantial gains can be made in healthcare," IMS Health wrote, "involve exciting an interest in healthy lifestyles through diet and fitness apps, combined with the potential for remote monitoring and patient collected data being used to develop the healthcare management program."
"Substantial gains," IMS Health added, can also be made through aiming at older patients, a difficult to group to access, as smartphone penetration remains low among their demographic. Those sufferers, who deal with multiple medical problems, the report stated, don't "necessarily benefit from apps that are narrowly focused on one disease area, and instead it would be optimal for these patients to be supported in taking their multiple medications that the physician has prescribed."
With app developers, and the system at large, having their work cut out for them, at the end of the Q&A, Aitken—when asked how app development can catch up with legacy systems—struck a hopeful tone about the industry's ability to adapt: "Within the next five years, we can overcome the barriers we talk about," he asserted, " It comes back to an alignment [of the different industry stakeholders] about the potential for apps to really make a difference in patient care. One of the things we hear repeatedly is the acknowledgement that a consumer or patient that downloads an app is a person becoming much more engaged in their own health; universally, that's a good thing."
Scroll down to see the next article