August 30, 2013
Merck VC fund ups stake in e-detailer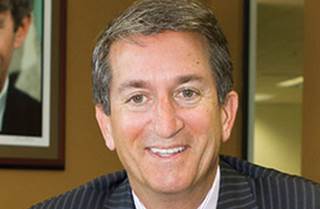 Merck's Global Health Innovation Fund (GHIF) expanded its stake in digital physician marketing firm Physicians Interactive last month, buying a controlling interest from previous majority owner, Perseus Partners. Financial terms of the deal were not disclosed.
The takeover of Massachusetts-based Physicians Interactive, which provides such online and mobile clinical tools and marketing to doctors as e-sampling and interactive education programs, followed a $17-million stake taken by GHIF in January 2012.
By expanding its stake in PI, Merck deepened its relationship with a well-established provider of non-personal promotion to HCPs, a commodity in this era when drug makers are fielding much slimmer sales forces.
"PI offers low-cost, multi-channel, integrated marketing solutions and applications, generated from its online platform of user-generated, proprietary and public data," said Merck in a statement. "These programs can be used to supplement currently promoted products as well as non-promoted and orphaned products that still have value to physicians and patients."
PI will operate independently and maintain its own governance, policies and corporate IT infrastructure to ensure the security of its customers' data and intellectual property, Merck added.
In a statement, PI founding CEO Donato Tramuto said the company will seek to continue to grow and enhance its products and services. "PI is a fast-growing company and our future is bright," he said. The firm, built through acquisition of several internet product and services companies beginning in 2008, said it has over 300,000 active healthcare users in the US.
Commenting on the decision to divest the controlling interest, Norman Selby, PI founding chairman and senior advisor to Perseus, stated, "Our goal in building PI was to combine and integrate a number of high-value digital products and services under one company to create a better experience for physicians and the healthcare community. Working with [Tramuto], and his strong leadership team, we've achieved that goal."
Scroll down to see the next article