March 26, 2014
Survey shows Pharma digitally failing patients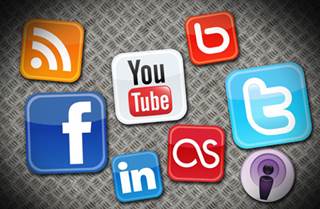 A 2,000-patient survey by consulting firm Accenture has some insight for pharmaceutical companies who consider social media, websites and patient outreach akin to good deeds: patients expect these services and the industry is failing them.
Accenture's findings span three types of medication recipients: those on chronic medications for conditions like diabetes; short-termers who take medications as needed or for a short-lived condition, like migraines or antibiotics; and "lifestyle" medication patients, which includes prescriptions for birth control and erectile dysfunction.
Accenture asked patients about the types of services they want from pharma, including product information, tracking and alerts, adherence support, physician referrals rewards and financial assistance. In not one of the desired patient touchpoints did pharma reach at least 50% of the polled patients. The closest the industry came to fulfilling patient demand was in providing patient information, and that was at the 48% mark among the 2,000 polled individuals.
Researchers found that pharma is also missing out, because not only because patients want more information, but because 64% of polled patients said they were willing to trade personal information to get free, relevant content.
In terms of medication type, this broke down to 69% of lifestyle medication patients, 60% of short-termers and 63% of those taking chronic-condition medications.
Researchers were also able to drill down into the platforms patients prefer for pharma interactions, and when they are most open to engaging with pharmaceutical companies.
For example, Accenture found that patients are open to industry contact just when they are about to start taking a medication. The information patients are willing to engage with at this stage include basics like where to find the medication, navigating if the medication is the right choice for them, financial assistance programs, and product information.
The survey also showed that patients pay attention to information sources: 38% told Accenture they want social media interactions with pharma. Accenture says this is a higher percentage than "what they want from physicians [and] pharmacists."
Patients also prefer digital over print, with 69% saying they want companies to email them, while 66% liked print materials.
Digital preferences were distinct: 48% of polled patients said they want the industry to contact them through company websites and 44% wanted outreach through mobile apps.
Scroll down to see the next article