May 01, 2013
WebMD expands its scope with Qualcomm partnership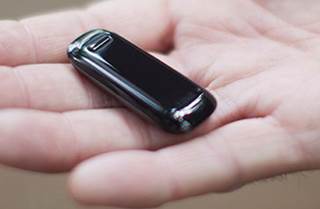 WebMD is getting personal. That's the upshot of the portal's latest venture, an alliance with QualcommLife.
The collaboration puts WebMD on track to create devices that tap into Qualcomm's FDA-approved Life 2Net Platform, ones capable of storing personal information and syncing data clouds with other 2Net Platform users such as activity tracker FitBit. WebMD chief technology officer William Pence told MM&M the deal gives WebMD the latitude to help multi-brand device users keep what they've got and build from there.
It would also allow WebMD, which has been struggling to hang onto ad revenue and fend off competitors like Everyday Health, to better leverage the information millions of profiled users have provided to the site. Pence told MM&M that users are already incorporating the site into daily life by using its apps in locations such as the doctor's office or pharmacy.
Pence said he envisions being able to offer users a suite of supportive devices, such as heart monitors, at no cost. He said the new business will also let the company wrap the data with contextual insights by tapping into existing WebMD content.
Pence noted that the company has an added benefit—a backlog of consumer trust. "People know we're sensitive to the needs of the consumer," he said."
The first device will come out this fall and WebMD's first focus will be on consumers. But Pence said the company also wants to ease doctors into accepting devices as tools for patient care.
Scroll down to see the next article