December 09, 2014
The Simple Solution to America's Complex Health Literacy Problem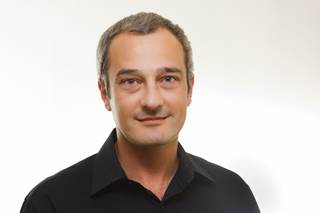 Imagine this: Treatments that once required hospitalization are now being taken at home. Except there's one problem: the general population's health literacy may not be improving at the rate our technology is.
Nine out of 10 people need help understanding their health information, according to the U.S. Department of Health and Human Services. Yet a patient discharged from the hospital is often required to obtain and self-administer medications, perform self-care activities, manage nutritional needs, follow up with designated providers and more. Is this contributing to the revolving-door syndrome of patients leaving the hospital, only to be re-admitted?
According to the American Medical Association, low health literacy is a major source of economic inefficiency in the U.S. healthcare system. Patients who don't understand their health information cost the United States around $200 billion annually, says the National Institute of Health.
Part of the problem stems from specialty medications. Specialty medications are the fastest-growing -- and the most expensive -- segment of pharmacy care. A study done by the UnitedHealth Group found that, in 2012, spending on specialty drugs in the United States was about $87 billion. Estimates suggest that it could quadruple by 2020, reaching about $400 billion, or 9.1% of national health spending.
Patients using specialty drugs have complex conditions and care needs that require support and coordination, and the cost of improper use of these drugs is enormous. Are the instructions clear enough? Do they truly understand what to do?
We are living in an era of great medical technological innovations, facilitating meaningful healthcare improvements and generating loads of health-related data. However, this is shifting healthcare back home and expecting patients to understand excessive medical information and follow complex instructions.
So what's the answer?
Self-care is great, but the general population's health literacy cannot keep up with our growing technology. What we need to do is simplify the complexities.
To do this, we must first take a look at our communication. What methods are we using to convey instructions to patients? Are there better ways to communicate complex medical instructions?
One possible solution is to use more basic language on health resources, says the CDC. Simply put, most patients are not physicians and we can't expect them to understand complex medical terms. Breaking down instructions into understandable chunks, organizing information so the most important parts come first and defining technical terms will make home-care instructions easier for a layperson to understand, reducing the revolving-door syndrome.
Another option is to take advantage of unorthodox instruction methods. If written instructions are failing, consider illustrated guides or personalized videos. This approach works especially well for patients whose first language is something other than English. They might struggle with a written brief, but photos or video are ideal for them (especially because they can re-watch if needed).
And when you consider that, according to Forrester Research's Dr. James McQuivey, "a minute of video is worth 1.8 million words" and that a study done by Cisco found video will account for 69% of all consumer Internet traffic by 2017, it makes sense to make videos the next frontier for medical instructions.
Health literacy cannot be improved overnight, but there are steps we can take to ensure our patients are receiving the best care possible, even after they leave our facilities.
Dr. Rami Cohen is founder of Telesofia Medical, a personalized healthcare video engine.
Scroll down to see the next article