April 01, 2013
A reality checklist for winning the app revolution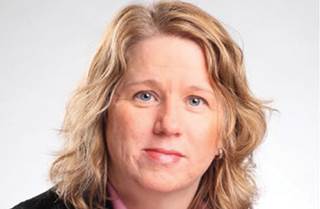 Joanne French
Vice president on the health team, GfK
There's no question that mobile is the new frontier in healthcare communications and marketing. Smartphones and tablets are remaking the art of medical record keeping for professionals, as well as disease and drug management for patients. Companies have moved to bring nearly every aspect of drug marketing to mobile platforms.
Savvy healthcare marketers are tuned into getting the mobile revolution right. Take Pfizer's Pfizer Pro app—a highly intuitive resource for HCPs; or Galderma's Epi-Tracker, which allows patients to keep photo journals that they can share with their doctors.
According to USA Today, about 40,000 MMAs (mobile medical applications) are available for Android and iOS—and exponential growth is predicted. Yet the question remains: What is the return? And what will be lost if a manufacturer does not put the next big app on doctors' and patients' plates?
Marketers and their bosses cannot check the usual rules of business at the door just because they have invoked the word "mobile." So how can medical marketers flex their mobile muscles without sacrificing credibility? Here are a few ideas.
• Define your app's reason for being: Being able to articulate the purpose of your app is the first step to success.
• Build in metrics from the get-go: If your boss comes to you six months after your app's launch, and you have no metrics to share—gulp. But you also need to be aware of the growing attention to privacy issues around collecting app data.
• Think about the user experience: Take a "UX" approach to development by testing dozens of likely user scenarios.
• Do your App Store homework: Your app will have little value if potential users can't find it. Do other apps have similar names? What search terms might patients or professionals use to find it, and how will you fare?
• Make your website mobile-friendly: If you spend thousands for a top-flight app, but your website is in "mobile denial," nobody will be impressed.
In short, be unrelenting in your quest for practicality and usability, as well as sex appeal, when developing and launching apps. Chances are that your boss will demand as much or more when it comes time to assess the success of your work!
Scroll down to see the next article