November 01, 2013
A varied environment for reps: study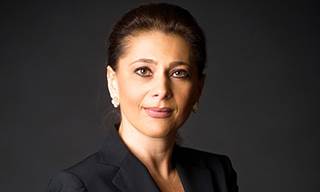 Although doors are increasingly closing on reps, data from CMI/Compas show a number of contradictions among healthcare practitioners and what they want when it comes to pharma industry communications.
One example: 85% of surveyed endocrinologists, 84% of neurologists and 86% of urologists told the marketing group that they prefer in-person detailing to alternates like e-details, web conference and phone calls. But when CMI asked its 2,173 specialists from categories like hard-to-reach oncologists, general practitioners, pediatricians and psychiatrists, their overall message was that specialists will see reps as long as the in-person chat takes five minutes or less.
For those seeking more time, tread carefully. CMI's stats show a very limited tolerance for visits lasting up to 15 minutes across these touchpoints, with a precipitous drop once things move into the 16-minute plus category.
CMI's chief marketing and innovation officer Susan Dorfman told MM&M via email that although doctors indicated that they'd be willing to invest a bit more time with a web conference than with an in-person rep, such claims need to be taken with a grain of salt. "Just because they say they would, would they really [do so], or would they cancel at the last minute?," she asked.
In some cases, in-person meetings and email were close matches in terms of preference. For example, doctors tended to favor reps slightly when it came to learning about new-product information but then veered a bit toward email when it came to drug-formulary changes.
Doctors told CMI that their top three places for medical development and product information were medical conventions, print journals and online journals. Medical databases like PubMed, organization websites like NIH and the AMA, and drug reference tools such as Epocrates and eMPR were also top categories. Mobile apps, even those for medical journals, printed drug references, and professional online communities were at the bottom of the pile.
Pharma reps ranked on the lower end of the list of 13 channels, above mobile apps, but below textbooks.
Scroll down to see the next article