April 01, 2014
ACCME defers a ban on logos again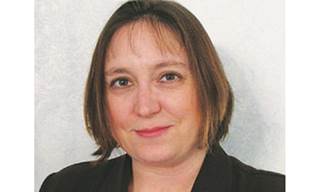 The ACCME said its board decided, after a wave of feedback, to defer a ban on use of corporate logos in educational materials, disclosures and acknowledgement of commercial support. It's the second time in three years that the ACCME board punted on the ban.
The accreditor began accepting public comments on the proposed prohibition in December. By the time the comment period closed January 31, the ACCME had received responses from 227 people, about a third of which opposed the change.
However, those in favor of holding onto logos included organizations representing thousands of members. The Council of Medical Specialty Societies (CMSS), with 39 member societies representing 750,000 physicians in the US, said removing logos could be "counterproductive," wrote CMSS's EVP/CEO, Norman Kahn, MD.
Deborah Samuel, MBA, president of the Society for Academic CME (SACME), noted that the ACCME position should reflect the principles outlined in the CME Coalition's Responsible Logo Use Guidelines.
The proposal was tabled "pending further discussion," the accreditor said, a move cheered by some in the CME community. "The CME Coalition applauds the ACCME for the deliberative and thoughtful way that it's approaching this issue," said Andy Rosenberg, senior advisor to the coalition.
Those who agreed with the changes told the ACCME that banning logos would minimize any possibility of conflict of interest, eliminate ambiguity, and decrease participants' perception of real or perceived bias. Those opposed said that the current standards were sufficient.
Outlawing logos would have required changes to the ­ACCME's Standards for Commercial Support.
The board did adopt changes to simplify the accreditation requirements and process, including removing some of the accreditation criteria and policy requirements and streamlining the process of applying for initial accreditation.
Scroll down to see the next article